Europe Prepares For War: Russia Warns Poland It's Closely Watching Warsaw's Military Purchases From US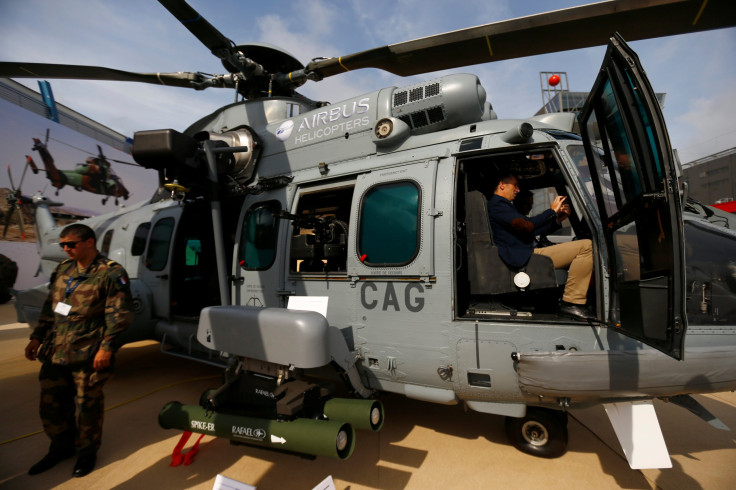 Russia sent a warning to Poland Wednesday after its plan to purchase new fighter jets. Poland is poised to add 70 Air-to-Surface Standoff Missile Extended Range missiles for its F-16 fighter jets, according to Polish media.
Moscow was closely monitoring Warsaw's plans to buy missiles from the U.S., said Russian Ambassador to NATO Alexander Grushko said. "We are taking into account in our military planning," he said, Russian media reported.
Poland will procure the weapons from Lockheed Martin in the $225 million deal. The U.S. Defense Security Cooperation Agency announced the purchase in late November.
Retired Polish Vice Admiral Marek Toczek said the military buildup could hurt Poland's ties with its largest, stronger neighbor. "This step will further tighten the spiral of mistrust, strengthen unnecessary irritation and provoke a conflict. Unfortunately, Poland's ruling Law and Justice Party is pursuing a policy that is prompting a huge negative reaction," he said. "All this will certainly worsen Russian-Polish ties, and there is nothing surprising in the fact that Moscow will take the appropriate steps to neutralize the potential of these missiles."
Russia has spooked some of its neighbors in recent years after it annexed Crimea in 2014. More recently, the Kremlin sent a flotilla of warships through the English Channel in October. Moscow has also deployed nuclear-capable missiles to Kaliningrad on the Baltic coast near Lithuania and Poland.
NATO put 300,000 troops in alert because of the growing tensions between Baltic states and Russia. "We have seen Russia being much more active in many different ways," said Jens Stoltenberg, the secretary-general of NATO. "We have seen a more assertive Russia implementing a substantial military build-up over many years – tripling defense spending since 2000 in real terms; developing new military capabilities; exercising their forces and using military force against neighbors. We have also seen Russia using propaganda in Europe among NATO allies and that is exactly the reason why NATO is responding. We are responding with the biggest reinforcement of our collective defense since the end of the Cold War."
Poland's minister of defense has said the nation should double its army size to 150,000 soldiers.
© Copyright IBTimes 2023. All rights reserved.