Europe Refugee Crisis: At Least 22 Dead After Boat Capsizes Off Turkish Coast; Over 500K Refugees Entered EU This Year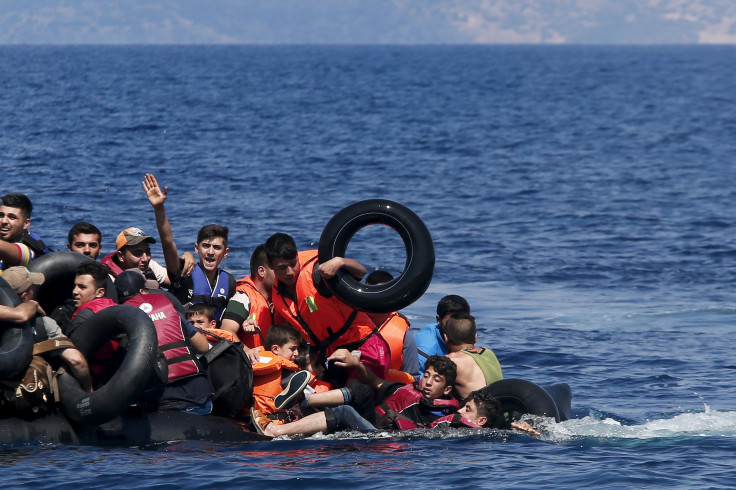 At least 22 people have been killed, including four children, after a wooden boat carrying refugees capsized off Turkey's southwest coast, authorities said Tuesday. About 210 people were rescued from the boat, which sank in international waters between Datca in Turkey and the Greek island of Kos, Turkey's news agency Dogan reported.
The nationalities of the refugees are not yet known. The latest deadly chapter in Europe's refugee crisis that has been growing at an unprecedented pace comes just two days after 34 people, including 15 children, drowned off the Greek island of Farmakonissi after their rickety boat sank.
So far the European Union members have failed to step up their response to the brewing crisis. A record 156,000 migrants entered the EU last month, bringing the total for the year to over 500,000, the bloc's border agency Frontex reportedly said Tuesday. Of these, over 250,000 people have entered Greece in the hope of a better future.
The United Nations High Commissioner for Refugees said Tuesday that it is "deeply disappointed" that the EU has failed to finalize an agreement on a mandatory quota to relocate 120,000 refugees.
Disturbing photos of 3-year-old Syrian refugee Aylan Kurdi, whose body was found washed up on a Turkish beach after the boat carrying his family to Kos island sank, caused an emotional stir around the world, and forced the EU members to take stern action to tackle the refugee situation.
The International Organization for Migration (IOM) is predicting more deaths in the Aegean Sea, between the mainlands of Greece and Turkey, which is the busiest route for migrants and refugees trying to reach Europe through the sea, amid EU's "indecision" about how to handle the crisis. Turkish authorities reportedly said that over 42,000 refugees -- mostly fleeing violence in Middle East and northern Africa -- have been rescued from rickety boats since the beginning of the year.
Meanwhile, IOM spokesman Leonard Doyle said Tuesday, according to the Associated Press, that decisions taken by some European countries to clamp down travel across their borders might have a "domino effect" and affect countries like Greece, where it's harder to stop people from crossing from the Turkish coast.
© Copyright IBTimes 2023. All rights reserved.