European Refugee Crisis: Hungary Enacts Tough New Laws, Closes Key Border Crossing; Declares Emergency In 2 Counties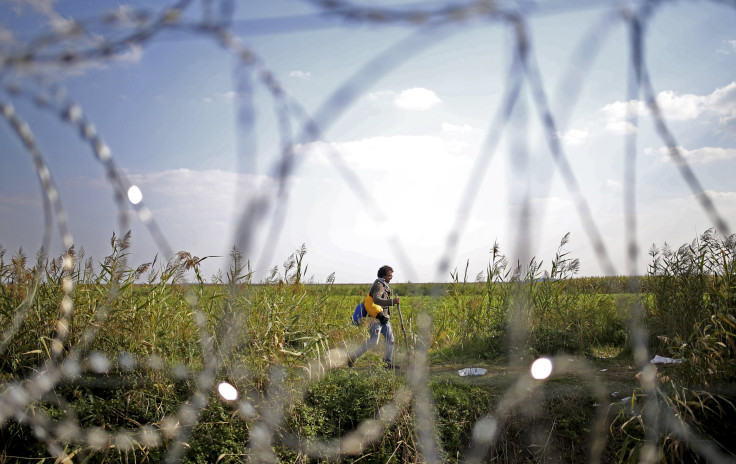 Update as of 5:30 a.m. EDT: Continuing its crackdown on refugees attempting to enter the country illegally, the Hungarian government on Tuesday declared a state of emergency in two southern counties bordering Serbia, the Associated Press reported.
In addition to providing special powers to police and local law enforcement authorities, the move also paves the way for deployment of the army. The decision is expected to be approved by the parliament next week, the New York Times reported.
Original story:
The Hungarian government on Tuesday enforced tough new laws and sealed crossings along the country's southern border with Serbia, to deal with the growing influx of refugees from the Middle East and Africa. Under the new laws, which came into effect after the European Commission failed to finalize an agreement on a mandatory quota to relocate 120,000 refugees, asylum seekers who enter the country illegally will face criminal charges.
The laws also make it a criminal offense to damage a new fence erected along a part of Hungary's 110-mile border with Serbia, which is not a member of the European Union. The border defense includes a 13-foot fence and -- at a rail line that has served as one of the most popular crossing point for refugees -- a boxcar toughened with coils of razor wire.
"Boards will be placed along the border which state clearly what people should do if they want to enter Hungary legally. They can then go to official crossing points and fill in the papers," Hungarian Prime Minister Viktor Orban, who has come under fierce criticism for his government's treatment of refugees, reportedly said Monday, adding that refugees seeking to enter the country will be asked if they applied for asylum in Serbia.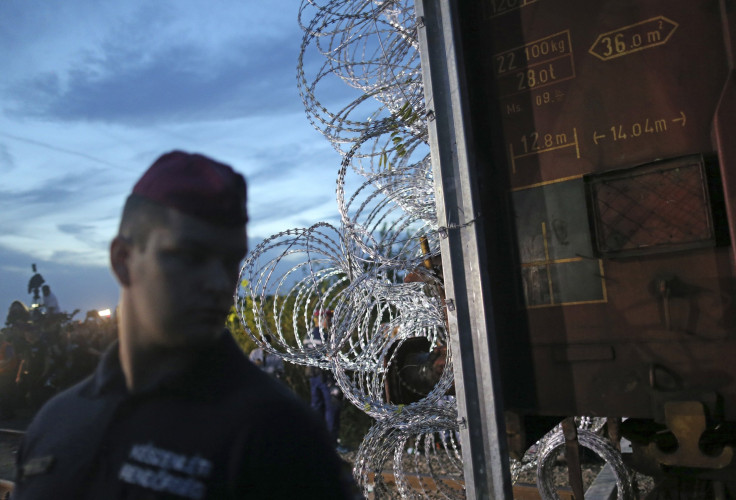 "As we regard Serbia as a safe country, if they did not apply for asylum there, their request for asylum in Hungary will be rejected," Orban reportedly added.
Earlier, after a meeting of senior EU officials in Brussels Monday, European governments agreed to share responsibility for 40,000 people seeking refuge in Italy and Greece. However, despite taking the "first steps" toward resolving the burgeoning refugee crisis, the 28-nation bloc failed to agree on a plan put forward last week by European Commission President Jean-Claude Juncker, calling for binding resettlement quotas for a further 120,000 asylum seekers.
"Today we have taken a first step forward as a Union on the refugee crisis," the European Commission said, in a statement released Monday. "We now need to see the same sense of responsibility and urgency on the new emergency measures we proposed last week. More ambition is needed to respond to the magnitude of the challenge that Europe is facing."
However, according to a report by the BBC, the Czech Republic, Slovakia and Hungary -- countries that are key points of entry for those seeking to enter Europe -- are among the nations opposed to mandatory quotas.
© Copyright IBTimes 2023. All rights reserved.