Europe's Refugee Crisis: German Newspapers Welcome Refugees With Arabic Supplements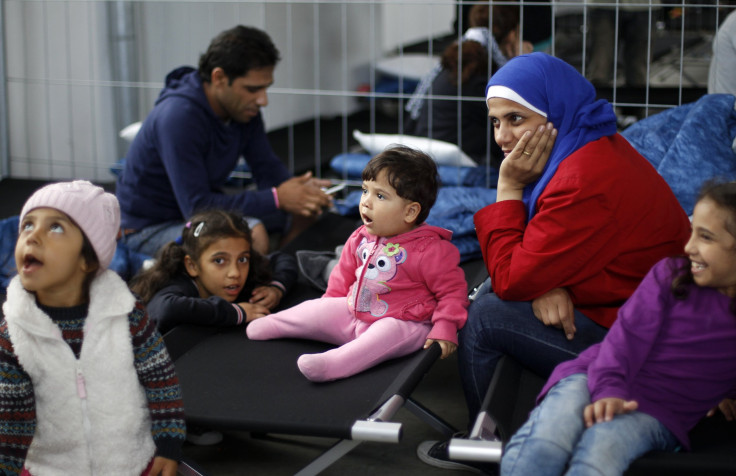 Two German newspapers published special supplements in Arabic to welcome refugees to the country. The Bild newspaper and the BZ newspaper, both belonging to the publishing group Axel Springer SE, carried a four-page insert in their Wednesday editions, titled: "Welcome to Berlin; You have finally reached Berlin, what do you need to do now?" according to the Associated Press.
The insert includes a map of Berlin labeled in Arabic, which also marks refugee housing centers, healthcare clinics, language schools and other useful places, as well as a short list of Arabic-German phrases.
Berlin Mayor Michael Mueller also included a statement in the insert, reassuring refugees that "the German capital is an open, tolerant and international metropolis."
Germany is expected to take in an unprecedented 800,000 asylum-seekers this year, four times that of the year before. German Chancellor Angela Merkel has said that accepting refugees is a core European value. "The Geneva convention obliges us to take in refugees from civil wars when they are fleeing from fear, war and horror and give them protection. Germany is doing no more and no less than this ... and all countries must do this," she said earlier this month.
European Commission President Jean-Claude Juncker said Wednesday that EU member states will have to relocate a further 120,000 refugees in addition to 40,000 agreed in May, in order to ease the burden on countries like Greece and Italy, where a majority of them land after crossing the Mediterranean.
Greek authorities also announced that they had finished screening over 17,000 refugees stranded on the island of Lesbos, where they have suffered under cramped conditions.
Merkel on Wednesday reiterated calls she has previously made for binding quotas from all EU nations on the distribution of refugees.
Meanwhile, Europe's human rights watchdog called on Europeans to treat refugees with the same respect as the members of the European Union. Council of Europe Secretary General Thorbjorn Jagland said it was "self-defeating to mistreat or demean any future members of our societies," according to the AP.
© Copyright IBTimes 2022. All rights reserved.
FOLLOW MORE IBT NEWS ON THE BELOW CHANNELS