Europe's Top Clubs Vying To Sign Iceland's Football Prodigy
KEY POINTS
Isak Bergmann Johannesson is being chased by Liverpool and nine more clubs
The teen's current team has no plans to deal him with another club yet
Johannesson says Manchester United is his dream club
Iceland's latest teen sensation Isak Bergmann Johannesson has become the talk of the town lately, charming 10 top-flight football clubs from Europe.
The 17-year-old prodigy sports his best foot for Swedish squad IFK Norrkoping, tallying four goals while registering 12 assists in his first full season.
His exploits have spread far and wide, with Norrkoping official Stig Torbjornsen confirming that they have received an alarming number of requests from scouts to examine how the young midfielder plays on the pitch
"I've never experienced anything like it," Torbjornsen said, as quoted by Goal. "The interest is completely wild. It's such a battle for the young talent. You can tell by all the calls and requests we get. When there's a hype around a player, the others want to join in."
"Everyone's been here for him. They're all curious," he added. "He has performed in the Under-21 national team and Norrkoping has a history with young players."
Due to COVID-19 restrictions in the country, they have had to scale back the number of observers and pundits allowed per game.
One of the 10 that made an inquiry on Johannesson is Jurgen Klopp's Liverpool, a club that is currently sitting at the top of the English Premier League table.
Apart from the Anfield-based brigade, Manchester United, Real Madrid and Juventus are reported to be monitoring Johannesson's activities with his current team.
"Liverpool is [one of the clubs], [but] there are 10 others too. It is normal and fun for the club as well as Isak himself," Torbjornsen stated.
According to Torbjornsen, Norrkoping has no plans of selling its top asset at the moment. However, he is not ruling out that the player along with his family and agent will entertain these suitors in the future.
Norrkoping is expected to put a price tag worth at least $9.5 million on Johannesson if the organization decides to part ways with him.
Johannesson was born in England during his father Joey Gudjonsson's stint in the Premier League. He previously signed up in both junior academy programs of both Manchester City and Bolton Wanderers.
When asked about his favorite Premier League team, Johannesson quickly responded by saying "Manchester United."
"Manchester United is my favorite team, but Norrkoping is my dream club," he shared. "I lived in Manchester when my dad played there and watched many matches."
Though wearing the Manchester United uniform is his ultimate dream, Johannesson stressed that he would never turn down a reasonable offer from other clubs--especially from Liverpool.
"You can't say that! They're (Liverpool) playing good football now. Man City and Liverpool have been great," he ended.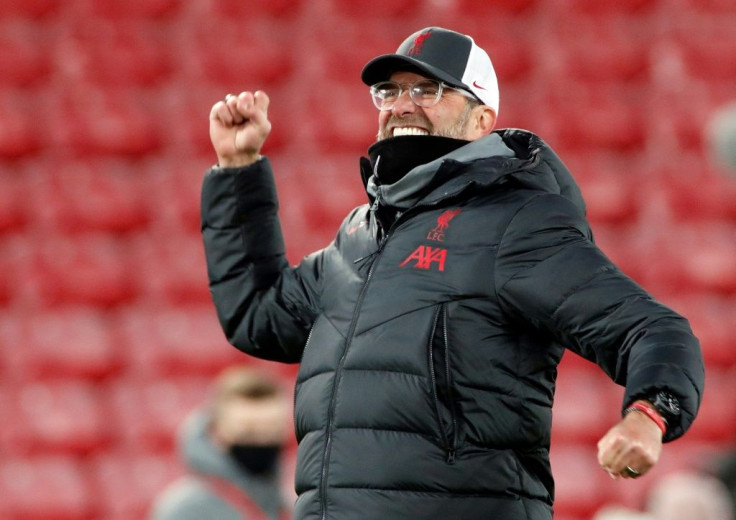 © Copyright IBTimes 2023. All rights reserved.