Eurozone GDP Grows 0.3 Percent In Q4 2015: Lackluster Growth Could Strengthen Calls For Monetary Easing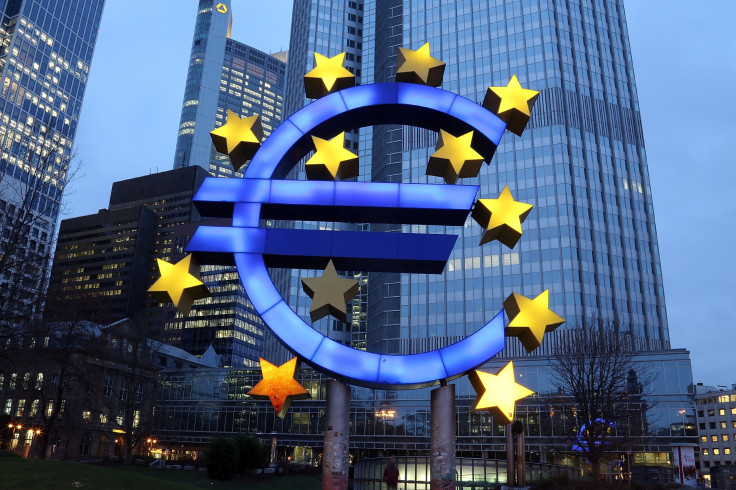 The eurozone economy grew by a meager 0.3 percent in the final quarter of 2015, in line with analysts' expectations, according to data released Friday by Eurostat, the bloc's statistics agency.
Seasonally adjusted GDP rose 0.3 percent in the euro area — the 19 countries that use the euro as their official currency — and also in the 28 European Union member states, some of whom do not use the euro (EU28), during the period. Overall, the eurozone grew by 1.5 percent in 2015.
The data compares with a rise of 1.5 percent in the euro area and by 1.8 percent in the EU28 as a whole for the same period the previous year. Markets are likely to view the rate of growth as particularly unsatisfactory, considering that Europe's economy had the advantage of tail winds including cheap energy, an export-boosting drop in the currency and monetary stimulus.
Data for industrial production also released Friday, however, was less positive, showing a 1 percent drop for the quarter across the eurozone and the EU28 in December 2015. This amounts to a 1.3 percent year-over-year fall in the eurozone.
The data will add weight to voices calling for further monetary easing. Economists told Reuters that GDP growth rates like these would not generate enough inflationary pressure to take price growth up to the European Central Bank's target of below, but close to, 2 percent annually from 0.4 percent in January.
In addition, preliminary growth data released earlier Friday, showed that Europe's economic keystone, Germany, saw weak economic expansion in the fourth quarter of 2015. German GDP rose 0.3 percent from the previous quarter, in line with expectations, and the economy grew 1.7 percent in 2015, a 1.3 percent expansion year-over-year.
Other signs of economic frailty in parts of the region also emerged, as data showed Italy's recovery had slowed and Greece's economy fell back into recession.
© Copyright IBTimes 2023. All rights reserved.