Everplans Hopes To Revolutionize Death And Estate Planning For The Digital Age [VIDEO]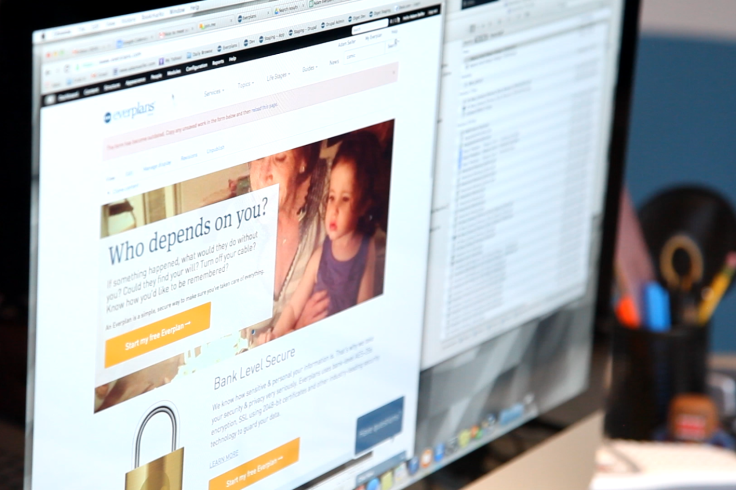 End-of-life planning may seem overwhelming for many people, but what if you could set up all of your personal information in one secure place, making death preparation simple for you and your family in the digital age? Everplans, a website that stores wills, online accounts, funeral wishes and more in your own secure and shareable vault, wants to turn end-of-life planning into something painless and simple.
The company's two cofounders and co-CEOs, repeat tech entrepreneurs Abby Schneiderman and Adam Seifer, spoke to International Business Times about their goal for Everplans to be the first company to revolutionize death preparation in the tech space.
What Is Everplans?
The New York-based startup launched its new digital product, the Everplan, earlier this year to change how people create, organize, store and share all of the essential documents and information that family members or loved ones might need in the event of an emergency or death. The website helps people create a "just-in-case life continuity plan" by securely storing users' financial, legal, medical, eldercare and personal information, as well as funeral wishes, in one place to simplify and reduce stress related to planning for the future.
Before creating Everplans, Schneiderman was a principal at Tipping Point Partners and a cofounder at Haystack Media, while Seifer pioneered the social network Sixdegrees and cofounded Fotolog, one of the earliest social micropublishing sites.
How Everplans Works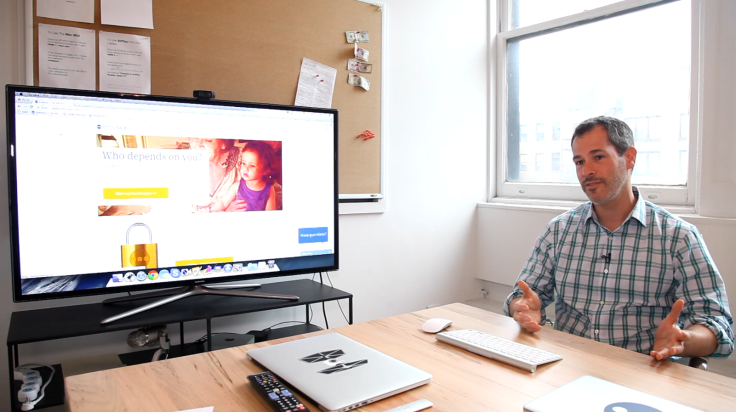 Everplans gives users personalized guidance on their life situation, helping them fill in the gaps during their planning with simple checklists to organize all of their important information in one secure place, including powers of attorney, trusts, advanced directives and eldercare. The Everplan allows users to upload documents, such as wills, life insurance forms, health information, online account information and funeral wishes.
"Even if you're one of the best planners, the output of all of your planning is probably not all in one place with one vendor," Seifer told IBTimes. "That can make it really hard for your family. If something happens to you, they'll be searching through desk drawers. They'll be looking through cabinets. They'll be calling everyone that they know, and that's a stressful thing to go through. It takes a lot of time and you might not even ever track down all of the pieces to the puzzle, and that can be a very sad thing."
If a user already has a plan, the website helps them get their documents organized to share with "deputies," or key family members. A "deputy" is a specific person who a user would want to have access to their personal documents in the event of an emergency or death.
All information stored with Everplans is encrypted and securely stored in a vault that allows users to control who sees what information, and when. Users can choose which parts of their plan they would like to share with the important people in their lives, and then, if anything happens, their deputies can access the important information they will need, when they need it.
Everplans currently offers two types of accounts. The basic account is free and provides planning tools for users and a secure vault to store information to share with key family members.
The company also offers a premium account that costs $35 per year. The premium package includes additional special features, including the ability to store scanned copies of your legal documents, the ability to add an unlimited number of deputies to your account, access to live chat support and coverage under Everplans' "100-year promise."
"We want this to be inescapable," Seifer said. "Everybody should have a plan."
Why Everplans Was Created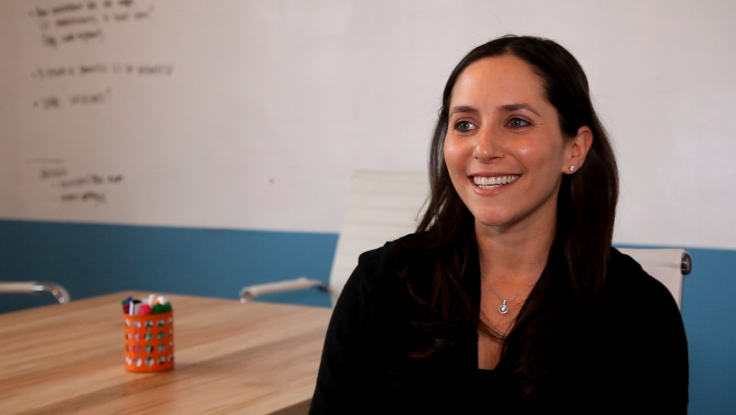 The initial idea for Everplans was to create a resource to help people with end-of-life planning through online guides and resources. Schneiderman and Seifer began by writing more than 500 original articles, including how to write a will, what to wear to a funeral and everything in between. However, in the middle of building the Everplans website, Schneiderman suffered a tragedy of her own when her brother unexpectedly died suddenly in a car accident.
"In the middle of building a site to help all these people who might die someday, my own family experienced a tragedy, and I experienced first-hand what it was like to deal with a death," Schneiderman told IBTimes. "When a person is going through the fog of what it's like to lose someone and to deal with the aftermath, it's really difficult to read articles. I told Adam what we actually need is to help people get a plan in place ahead of time, and that was really the impetus for Everplans as it is today."
The site currently has more than a thousand articles, including guides, resources and checklists to help people with end-of-life planning, and Everplans now assists users by helping them create a plan for what should happen in the event of their own death or the death of a loved one.
"Everplans today is a place where people can actually get a plan in place ahead of time so that when a death does occur, you family isn't left stuck scrambling to find paperwork and the person's wishes," Schneiderman said.
The National Association of Unclaimed Property Administrators (NAUPA) reported in 2013 that there is more than $41 billion in unclaimed property that's held by the U.S. government, including unclaimed savings bonds, 401(k) plans and life insurance policies, as well as misplaced pensions.
"What that tells us is that people are doing an OK job of planning, but then their family isn't reaping the benefits of that planning because they can't find that information after somebody dies," Seifer said. "We think having it all in one place where it's very easy for your loved ones to access it and where they can get the most up-to-date version of everything at once is the best way to do it."
How Everplans Uses Security To Protect Users' Data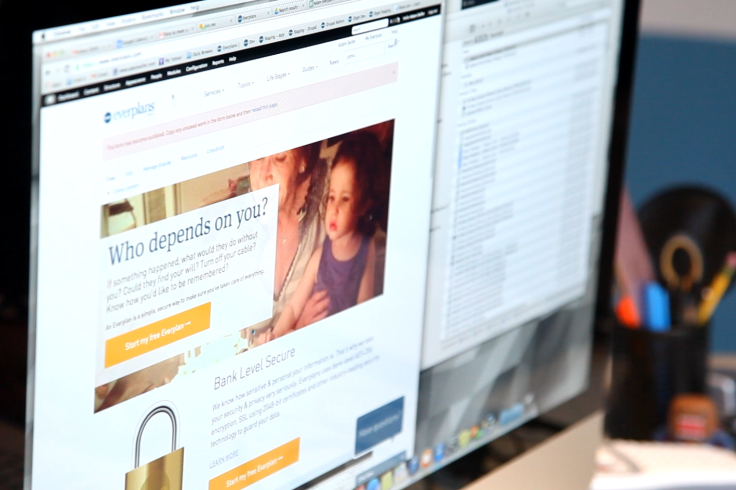 Everplans uses bank-level AES-256 encryption, SSL (Secure Sockets Layer) using 2048-bit certificates and other industry-leading security technology to guard users' data and encrypt all personally identifiable fields in the database, including a user's name and email address. In addition, the company requires all communication between users and Everplans to be encrypted through SSL using 2048-bit certificates.
So how do you know if Everplans is going to be around in 50 years when you might need it? The company has a few answers for that, too.
"We have a pledge to let our users download a copy of their Everplan at any point along the way and to inform them if there's going to be any changes in the operational status of the company with enough warning that they can always download a copy of their Everplan to have available to themselves without Everplans even being in business," Seifer said.
Another thing Everplans is working on is something it's calling the "50-year promise." It's in the process of setting up an external financing source that will fund a set of servers on an ongoing basis, where read-only versions of users' Everplans will be available.
"So every night, we'll take what we've got on the live site and bring a copy over to these read-only servers that are on the vender that's most likely to be around for 50 years right now, which is Amazon," Seifer said. "Those servers are automatically paid for. So even if something happens to Everplans the company, there would be a server out there where you would be able to access the last version of your Everplan that you did before anything changed with Everplans the company."
What The Future Holds For Everplans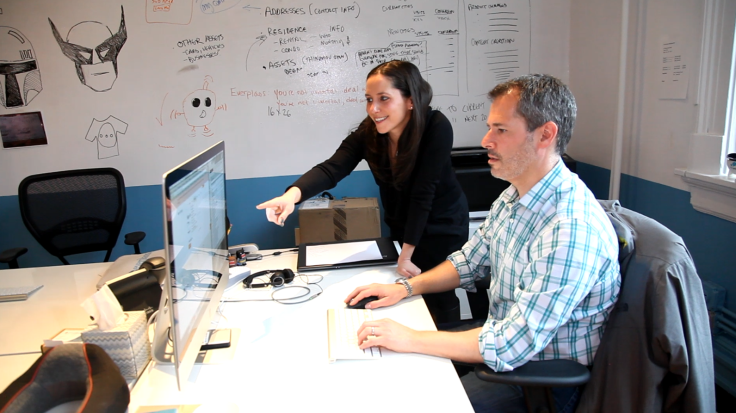 The company launched the new Everplans.com in January, and to date it has raised two seed rounds of funding. The first round raised $1.375 million to build its digital "Everplan" product, while the second seed round closed at a little more than $2.1 million in April to help the company scale and launch its enterprise platform.
"After we launched, we had a number of inbound inquiries from financial planners and advisors, estate attorneys and even HR executives who were interested in offering Everplans to their clients as a way of helping them plan better," Schneiderman said. "Based on that, we've actually begun building an enterprise version of the products so they'll be able to offer Everplans to their clients in the coming months."
The company currently has 11 full-time employees who are building the enterprise version of the service.
"Even if you do a lot of planning, if your family can't find it when something happens to you, if they're digging through desk drawers and looking through old bank statements and invoices trying to figure out the map to your whole world, it can be almost like you didn't do that planning in the first place," Seifer said. "Our enterprise initiative is a big part of what we're doing to make Everplans easy for these types of advisors and vendors and HR departments to offer it to their clients so everybody can get a plan."
© Copyright IBTimes 2023. All rights reserved.
FOLLOW MORE IBT NEWS ON THE BELOW CHANNELS