'The Evil Within' Release Date This Summer: Watch PAX East Gameplay Trailer Here [VIDEO]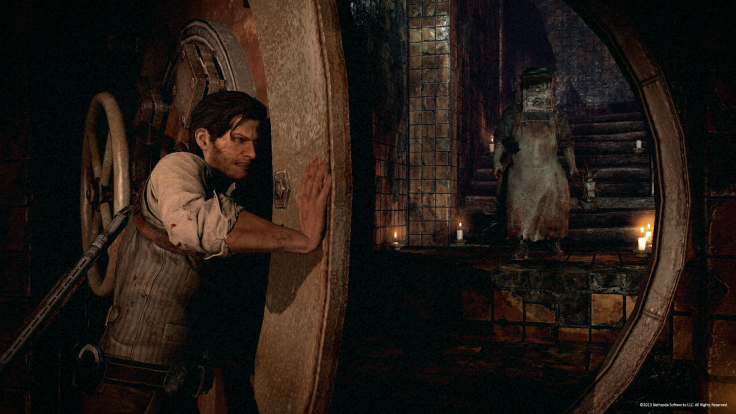 Just in time for PAX East, a big weekend long gaming festival that starts Friday in Boston, Bethesda Softworks has launched a special trailer for its survival horror title "The Evil Within."
The two-minute trailer showcases pretty much every fear imaginable, from insane doctors to monsters and zombies.
"The Evil Within" is being developed by the creator of the "Resident Evil" series, Shinji Mikami, the founder of Tokyo-based Tango Gameworks.
The terrifying game "embodies the meaning of pure survival horror," according to PlayStation's blog.
"Highly-crafted environments, horrifying anxiety, and an intricate story are combined to create an immersive world that will bring you to the height of tension," it said. "With limited resources at your disposal, you'll fight for survival and experience profound fear in this perfect blend of horror and action."
Sony described the plot in a February blog post:
While investigating the scene of a gruesome mass murder, Detective Sebastian Castellanos and his partners encounter a mysterious and powerful force. After seeing the slaughter of fellow officers, Sebastian is ambushed and knocked unconscious. When he awakens, he finds himself in a deranged world where hideous creatures wander among the dead. Facing unimaginable terror and fighting for survival, Sebastian embarks on a frightening journey to unravel what's behind this evil force.
"The Evil Within" will be released on Aug. 29 for PlayStation 4, Xbox One, Xbox 360, PlayStation 3 and PC. Are you excited about the game? Leave a comment or tweet me!
© Copyright IBTimes 2023. All rights reserved.