Ex-Libyan Rebel Commander Appeals Ruling On British Torture Case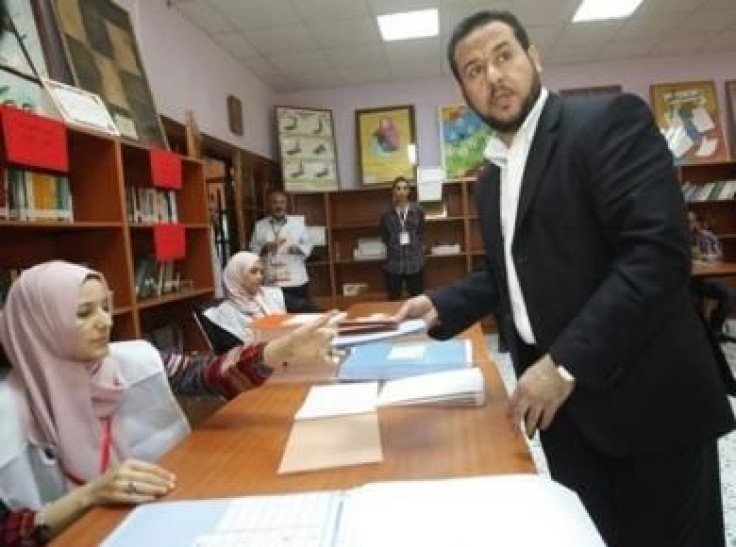 LONDON (Reuters) -- A former Libyan Islamist commander who says he suffered years of torture by Muammar Gaddafi's henchmen after British and U.S. spies handed him over to Libya will try this week to overturn a ruling blocking legal action against the British government.
Abdel Hakim Belhadj, a rebel leader who helped topple Gaddafi in 2011 and is now leader of the Libyan Al-Watan Party, says he and his pregnant wife Fatima were abducted by U.S. CIA agents in Thailand in 2004 and then illegally transferred to Tripoli with the help of British spies.
Two years ago, he began legal action against former British Foreign Secretary Jack Straw, Britain's MI5 and MI6 spy agencies, a former intelligence chief, and relevant government departments.
But in December, a High Court judge ruled because of the "act of state doctrine," English courts could not hear the case as allegations about Belhadj's abduction and rendition involved other countries, most notably the United States.
This week, Belhadj launches an appeal against that decision.
Lawyers and human rights campaigners warn that if he is unsuccessful, it will effectively prevent any litigation against the British government in similar torture or rendition cases.
"The UK authorities have tried to avoid answering to their alleged role in these sordid events, most recently by relying on the 'act of state doctrine,'" said John Dalhuisen of Amnesty International.
"It is time for the U.K. government to stop hiding behind misguided and expansive legal theories and allow the claimants their day in court."
TORTURE DENIAL
Members of the British domestic intelligence agency MI5 and its foreign equivalent MI6 have for years faced accusations they colluded in the ill-treatment of suspected militants, often at the hands of U.S. authorities.
British ministers have repeatedly denied any knowledge of sending anyone to face torture abroad, and there have also been warnings that exposing secret intelligence material in court cases might damage relations with Washington.
Belhadj says he was originally detained in China, before being transferred to Malaysia and then moved to Thailand.
He was handed over to CIA agents, acting on a tip from MI6, and flown via the British island of Diego Garcia in the Indian Ocean to Tripoli, because at the time Britain and the United States were keen to build relations with Gaddafi.
As a long-standing enemy of the former Libyan leader, he was imprisoned and tortured until his release in 2010 while his wife was also mistreated during her four-month incarceration.
London law firm Leigh Day, which is representing Belhadj, said documents found after Gaddafi's fall showed British complicity in his case.
In a letter to former Libyan spy chief Moussa Koussa, a senior MI6 officer wrote: "This was the least we could do for you and for Libya to demonstrate the remarkable relationship we have built over the years."
In his ruling on the Belhadj case, Judge Peregrine Simon said there was "clear evidence that the determination of this claim has the potential to jeopardize this country's international relations and national security interests."
But he said he had thrown it out "with hesitation" because "what appears to be a potentially well-founded claim that the UK authorities were directly implicated in the extra-ordinary rendition of the claimants, will not be determined in any domestic court."
© Copyright IBTimes 2023. All rights reserved.