Ex-Russian Commander Wants A 'Bullet To The Forehead' Of Wagner's Prigozhin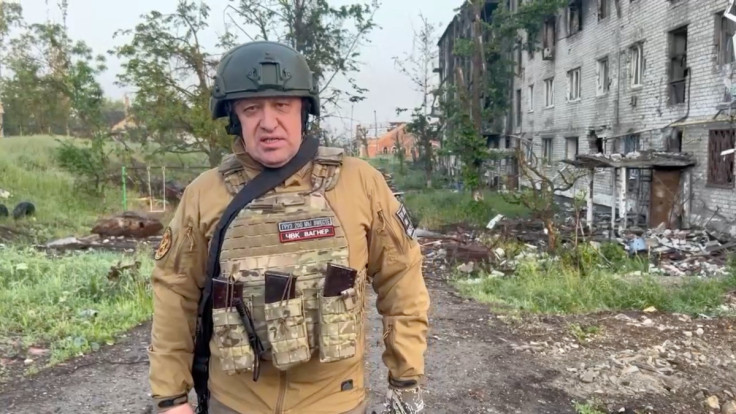 KEY POINTS
Gurulyov said Prigozhin and Wagner's rumored co-founder Utkin should be 'destroyed' after the insurrection
Gurulyov also blasted the Kremlin for entering a deal with Prigozhin
Prigozhin's whereabouts are currently unknown
A former commander of the Russian army said he wants to put a bullet in Wagner chief Yevgeny Prigozhin's forehead after the latter launched an insurrection over the weekend.
Speaking during a broadcast of the "Evening with Vladimir Solovyov" show Sunday, retired deputy commander of the 58th Combined Arms Army of the Southern Military District Andrey Gurulyov said he believes "traitors have to be destroyed," specifically Prigozhin and Dmitry Utkin, who is the alleged co-founder of the Wagner private military company (PMC).
"I am firmly convinced that during wartime, traitors have to be destroyed! Today, no matter who says what, whatever fairy tales they are telling, a bullet to the forehead is the sole salvation for Prigozhin and [Dmitry] Utkin," he said, as translated by The Daily Beast. "They know me! They know that I stand behind my every word. There is no other option!"
Gurulyov also blasted the Kremlin for entering a deal with Prigozhin, adding that "treason cannot be forgiven under any circumstances."
"It simply can't be forgiven, regardless of any past achievements! I will repeat it once again: the only way out for these friends is to kill themselves before [a] bullet finds them! There are no other options for traitors," he said.
Gurulyov's remarks came a day after Wagner mercenaries marched toward Moscow in an attempt to oust Russian defense minister Sergei Shoigu and Chief of the General Staff of the Russian Armed Forces Valery Gerasimov.
Belarusian President Alexander Lukashenko later brokered a deal between the Kremlin and Prigozhin. In that deal, Russia agreed to drop all criminal charges against the Wagner chief. In exchange, Prigozhin was asked to leave Russia for neighboring Belarus.
Prigozhin's whereabouts are currently unknown. He was last seen leaving the headquarters of the Southern Military District in Rostov in a black SUV late Saturday. It is unclear whether he has already left for Belarus or if he has made it to the neighboring country.
It is also unclear whether the Wagner group will be disbanded following the insurrection. The Russian State Duma is currently working to regulate the group, CNN reported, citing Andrey Kartapolov, head of the Defense Committee.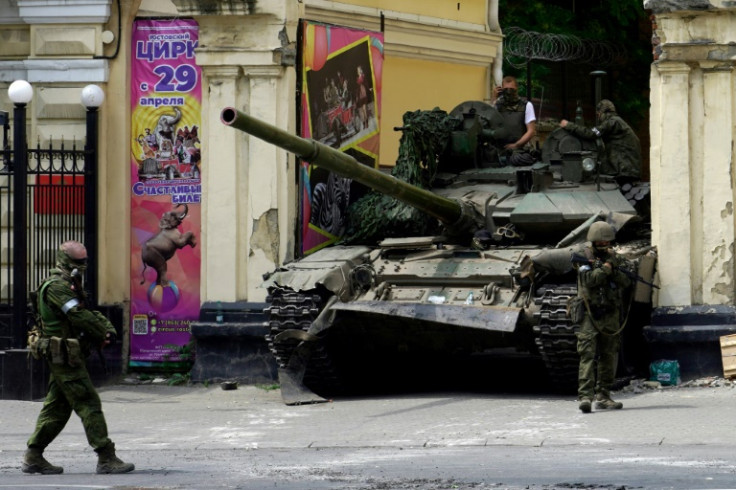 © Copyright IBTimes 2023. All rights reserved.