Prigozhin Promises Sledgehammer Punishment To 'Traitor' Wagner Fighter Who Switched Sides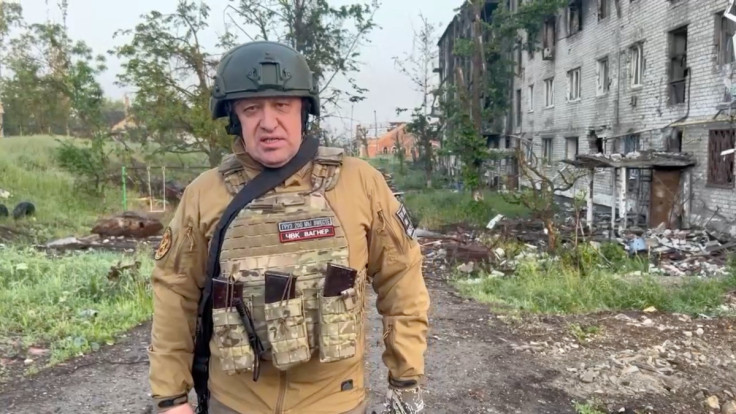 KEY POINTS
Prigozhin said he recruited the 'traitor' from the Samara penal colony
The Wagner chief added that he wants to kill the 'traitor' in a fair fight if he is captured
The Wagner group previously killed defector Yevgenny Nuzhin using a sledgehammer
The chief of Russia's infamous Wagner Group has promised to impose the sledgehammer punishment on a mercenary who switched sides to fight with anti-Russia fighters.
In a statement released this week on Telegram, Prigozhin revealed that one of his fighters, identified as Vladislav Izmailov, used to fight for the Wagner group but switched over to the Russian Volunteer Corps (RDK) after he was captured.
"Indeed, Vladislav Izmailov came to the Wagner PMC from the Samara penal colony and was captured in November," Prigozhin said, as translated by The Kyiv Post.
Prigozhin later said he now considers Izmailov a traitor and hinted that he will suffer the sledgehammer punishment if he is caught.
"Vladislav Izmailov is a traitor. And I am sure that he will suffer a decent punishment in accordance with all the traditions of the Wagner PMC. I hope we will find and kill him in a fair fight," Prigozhin added.
In response, the RDK — a paramilitary of Russian citizens fighting on the side of Ukraine — said they offered the option to defect to a number of prisoners of war, including Izmailov, who the group said "refused to be exchanged and expressed his desire to become an RDK fighter."
In November 2022, a member of the Wagner group was filmed smashing the head of 55-year-old Yevgenny Nuzhin with a sledgehammer after he chose to fight against Russia in the war in Ukraine in November 2022.
In the video, Nuzhin said he was first recruited by the Wagner group before he defected and changed sides. He added that he was abducted by the Wagner group in October and was told he would be tried for switching sides. His head, which was taped to a makeshift anvil, was struck twice before the video ended.
Following the release of the footage of the execution, Prigozhin published a comment on a Russian social media platform where he appeared to admit that the punishment was carried out by a Wagner fighter.
"I think this film should be called 'A dog deserves a dog's death,'" he added.
The Wagner group has been notorious for carrying out notorious punishments. In 2017, a member of the Wagner group was seen beating a prisoner in Syria with a sledgehammer before setting him on fire.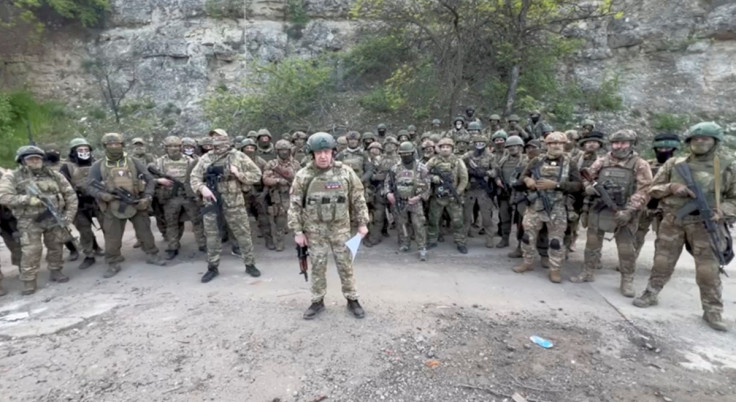 © Copyright IBTimes 2023. All rights reserved.