Ex-Ukraine PM Tymoshenko On Hunger Strike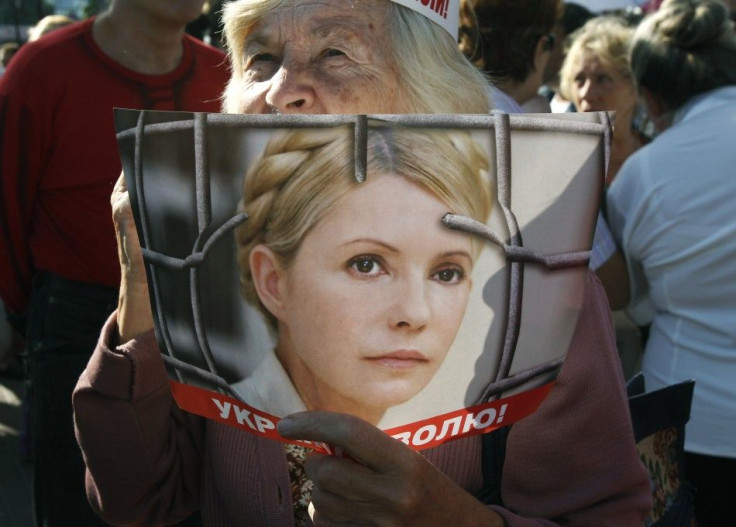 Former Ukrainian prime minister Yulia Tymoshenko, who is serving a seven year prison sentence on an abuse of office conviction, went on a hunger strike to protest the "concentration camp of violence and lawlessness" created in her country by current President Viktor Yanukovych.
I have stopped eating as of April 20 only to achieve one goal: to draw the attention of the democratic world to what has been happening in the middle of Europe, in a country called Ukraine, Tymoshenko said in a statement read out by one of her supporters, lawmaker Sergei Pashinski, during a news briefing in Kiev on Tuesday, RIA Novosti reported.
The hunger strike was also, in part, a protest against the prison staff at the Kachaniv labor camp. Tymoshenko's lawyer Serhiy Vlasenko told the Kyiv Post on Wednesday that prison guards beat up the former activist and politician and took her by force to a local hospital.
Yulia Tymoshenko has gone on a hunger strike, Vlasenko stated. Her arms are all bruised and there is a huge bruise on her belly which has not disappeared even after four days.
Prison officials said that she was taken to the hospital by ambulance personnel after she fell ill, and that Tymoshenko was returned to prison after she refused medical treatment.
In October, a Kiev court found Tymoshenko guilty of abusing her powers by signing a 2009 gas deal with Russia. She has also been accused of embezzling $405 million in government funds when she was head of the state-run United Energy Systems in the 1990s.
Tymoshenko still denies the charges and her supporters and the European Union have decried the trial as politically motivated.
Tymoshenko has pledged not to eat until "political repressions have been stopped in Ukraine, according to Radio Free Europe.
The fate of modern Ukrainian political prisoners is not the issue; we are ready to continue along our way with honor, whatever it is, Tymoshenko said in her statement.
The problem is different; it lies in the understanding that the incumbent Ukrainian President Viktor Yanukovych is creating a concentration camp of violence and lawlessness in the middle of Europe.
© Copyright IBTimes 2023. All rights reserved.