Experts Weigh In On Omicron Risk: New COVID Variant Is 'Threatening The Whole World'
As the first case of the Omicron variant of COVID-19 was detected in the U.S. on Wednesday, experts around the globe have weighed in on the worldwide impact of the virus strain.
While little is known about the Omicron variant and how effective vaccines will be at combating the mutation, the leading infectious disease expert in the U.S., Dr. Anthony Fauci, told NBC's "Meet the Press" on Sunday that he is concerned about the strain spreading rapidly.
"It just kind of exploded in the sense that when you look in South Africa, you were having a low level of infection, and then all of a sudden, there was this big spike. And when the South Africans looked at it, they said, 'Oh my goodness. This is a different virus than we've been dealing with.' "
"It clearly is giving indication that it has the capability of transmitting rapidly. That's the thing that's causing us now to be concerned, but also to put the pressure on ourselves now to do something about our preparation for this," Fauci said.
Fauci isn't alone in his concern.
Dr. Leong Hoe Nam from Mount Elizabeth Novena Hospital told CNBC's "Street Signs Asia" on Wednesday that he believes the Omicron variant is "threatening the whole world" as it surges across the globe with more cases reported each day.
"Frankly, Omicron will dominate and overwhelm the whole world in three to six months," he said.
He explained that while vaccines can be developed quickly, they still need to be tested over the next three to six months to prove that they can provide immunity to the Omnicron variant.
Leong continued by saying, "By the time the vaccines come, practically everyone will be infected [with] Omicron given this high infectious and transmissibility."
Vaccine makers Moderna and Pfizer have said they are working on reformulating their COVID vaccines to combat the Omicron variant with an expected rerelease in early 2022, if needed.
But Moderna CEO Stéphane Bancel had a grim outlook on the current vaccine's efficacy, telling the Financial Times on Monday, "All the scientist[s] I've talked to ... are like, 'This is not going to be good.' "
In light of the Omicron variant risk, the Centers for Disease Control and Prevention updated its guidelines for booster shots, recommending all eligible adults 18 and older receive a third dose.
Fauci has urged Americans to get their booster shots, telling "Meet the Press," "If you want to optimize your protection as an individual, clearly, that's where we're saying go get your booster."
But some experts believe that the current vaccines will provide immunity against the Omicron variant.
Dr. Syra Madad, a fellow at the Belfer Center for Science and International Affairs, told CNBC's "Capital Connection" on Wednesday, "I do think that our current vaccines will hold up to a certain extent, with this new variant," adding that they did provide protection against the Delta variant.
She continued by saying, "It may reduce vaccine effectiveness by a couple of notches, but that is yet to be seen."
South Africa first detected the Omnicron variant, warning the world about the new strain last week. In response, the World Health Organization deemed it a "variant of concern."
Cases of the variant have been reported in at least 20 countries.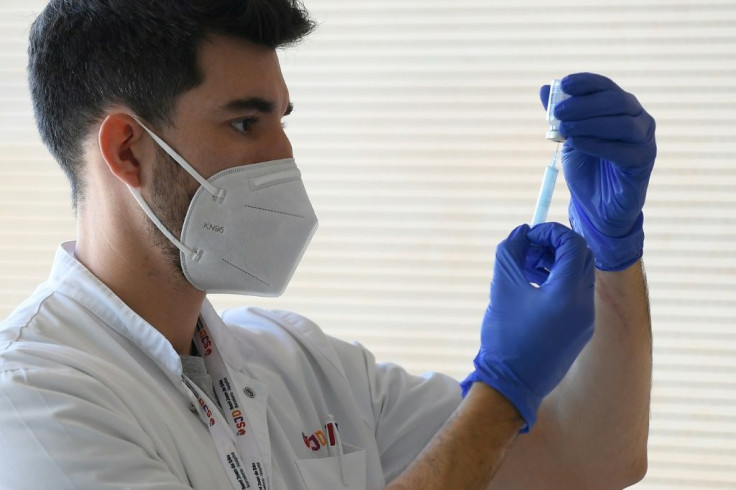 © Copyright IBTimes 2022. All rights reserved.
FOLLOW MORE IBT NEWS ON THE BELOW CHANNELS