BioNTech Founder Urges Vaccinated Not To 'Freak Out' Over Omicron Variant As Severe Illness Unlikely
While breakthrough COVID infections in vaccinated people may occur from the Omicron variant, they most likely will not be severe and there is no reason to "freak out," according to vaccine maker BioNTech's co-founder Ugur Sahin.
Sahin's comments come as COVID drugmakers grapple with whether or not they need to reformulate their vaccine's effectiveness against the Omicron variant, which was first detected in South Africa last week.
Sahin told the Wall Street Journal on Tuesday, "Our message is: Don't freak out, the plan remains the same: Speed up the administration of a third booster shot."
He continued by saying based on what is currently known about vaccines and the biology of strains of the virus, vaccinated people are expected to have a high level of protection against severe disease if they were to be infected with the Omicron variant.
BioNTech developed the COVID vaccine in conjunction with Pfizer in 2020. The drugmakers received authorization for the shot for adults aged 18 and older and then approval from federal regulators, paving the way for a COVID vaccine for kids aged 5 and older.
Sahin told the Journal that, like the Delta variant, it has evaded the vaccine, but people are mostly experiencing mild systems as the Pfizer-BioNTech vaccine offers two layers of protection against the virus – antibodies and T-cells.
Antibodies are designed to prevent infection, while T-cells are created to destroy the infection.
Sahin explained to the news outlet that the Omicron strain of the virus is most likely better at evading antibodies but added that no variant has been able to elude T-cell immune response.
While Sahin is hopeful of BioNTech's vaccine effectiveness against the Omicron variant, Moderna's Chief Executive Stéphane Bancel had more sobering words when he spoke with the Financial Times about vaccine efficacy.
He told the news outlet that "...all the scientists I've talked to...are like, 'This is not going to be good.'"
Both Moderna and Pfizer have said that they are working on reformulating their COVID vaccines to fight the Omicron variant with plans to rerelease an updated version of the shot, if necessary, by early 2022.
Until then, the Centers for Disease Control and Prevention updated its COVID vaccine guidelines recommending that all eligible adults receive a booster dose.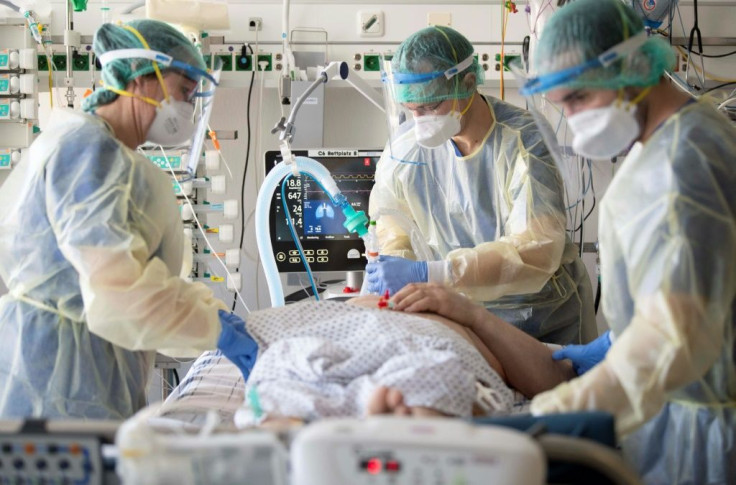 © Copyright IBTimes 2023. All rights reserved.
FOLLOW MORE IBT NEWS ON THE BELOW CHANNELS