FAA Will Let Boeing Test-Fly New 787 Dreamliner Batteries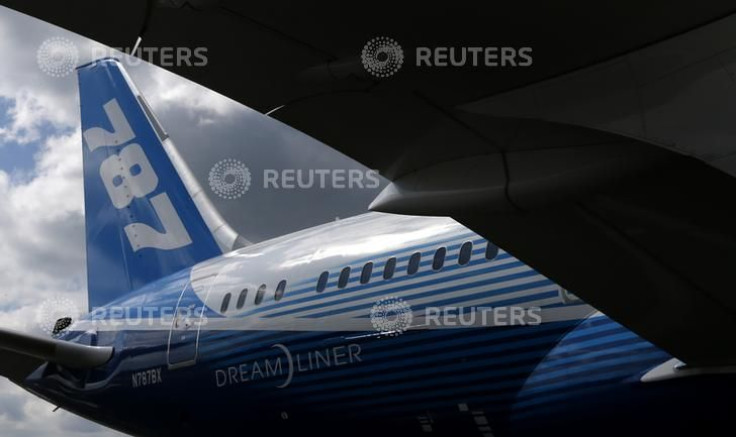 Boeing Co. (NYSE:BA) got federal approval Tuesday to start testing a redesigned battery for the 787 Dreamliner, a step toward getting the grounded airplane back up in the skies.
Late Tuesday, the Federal Aviation Administration said it approved Boeing's battery certification plan and will permit two aircraft limited flights to test the new design.
The agency described its move as "the first step in the process to evaluate the 787's return to" commercial service and said the test flights and other assessments will require Boeing "to demonstrate compliance with the applicable safety regulations and special conditions."
Regulators grounded the 50 Dreamliners in use by airlines on Jan. 16 after lithium-ion batteries burned aboard two Japanese planes, banning airlines from flying the 787 and stopping Boeing from delivering them. Although its factories continue to make the 787, Boeing is losing an estimated $50 million a week while the planes are grounded.
Boeing's new battery - which it presented to the FAA in late February - is designed to minimize the chances of a short circuit, insulates the cells within the battery better and adds a new containment and venting system to prevent damage even if the battery catches fire.
The FAA said the new design must pass a series of tests before it is approved and that the agency will be "closely involved" in the certification. The FAA has been criticized for delegating too much responsibility to manufacturers in certifying equipment.
It remains to be seen whether or when the FAA, under political pressure to ensure no further mishaps, will approve Boeing's redesigned battery.
The consensus among plane buyers and operators at an aircraft trade conference in Orlando, Fla., was that the 787 may be able to re-enter service in June, barring further surprises, Reuters reported. However, that is not early enough for airlines to plan summer schedules.
"We take the approval by the FAA as a big step toward the resumption" of 787 service, a spokesman from All Nippon Airways Co., the airline most heavily affected by the grounding, with a fleet of 17 Dreamliners, told The Wall Street Journal. "We hope [the jet's operations] will resume as early as possible, based on the premise that safety is ensured."
"We understand that [the efforts to bring back the aircraft back in service] are proceeding to a new stage," a Japan Airlines Co. spokesman said. "We will continue to cooperate" with regulators and others.
Boeing said its certification plan calls for tests to show "how the improved battery system will perform in normal and abnormal conditions."
One person familiar with the testing said the flights could come "as early as this weekend."
© Copyright IBTimes 2023. All rights reserved.