Facebook Asks Judge To Throw Out FTC Antitrust Lawsuit For A Second Time
Facebook on Monday hit back at a Federal Trade Commission lawsuit, filing a motion to dismiss an antitrust case for a lack of evidence.
In a filing to the U.S. District Court for the District of Columbia, Facebook also again claimed that the FTC's decision to bring the amended complaint was not valid since Chair Lina Khan had not recused herself, despite an earlier FTC dismissal of the recusal. Facebook maintains that Khan's previous critical remarks on Facebook's market practices made her a biased party who already made up her mind in the case.
The FTC's initial case against Facebook was dismissed by a judge in June for failing to adequately demonstrate that the company was in fact an illegal monopoly. On Aug. 19, the FTC filed an amended complaint that alleged Facebook engaged in anticompetitive practices through its acquisitions of Whatsapp and Instagram while blocking rivals from accessing its application programming interface (API).
Facebook's desire to see Khan refusal herself was part of its initial successful petition to dismiss the FTC lawsuit. In a press statement, the FTC's Office of General Counsel said that it "carefully reviewed" the request, but deemed it unnecessary because the case was being argued before a federal judge which would afford the company its due process rights.
Khan, a legal scholar who served on the staff of the House Judiciary Committee, worked on a report for Congress that identified Facebook, Apple, Google and Amazon as holding monopoly power. She personally was responsible for the Google section of the final report, not the one for Facebook.
She was confirmed as head of the FTC by the Senate on in June by a vote of 69 to 28 and across party lines. Her critical views of Big Tech are believed to have helped her successful confirmation, owing to the sense among both Democrats and Republicans that the companies are growing too powerful.
This also comes at a time of heightened scrutiny of Facebook, the world's largest social media platform.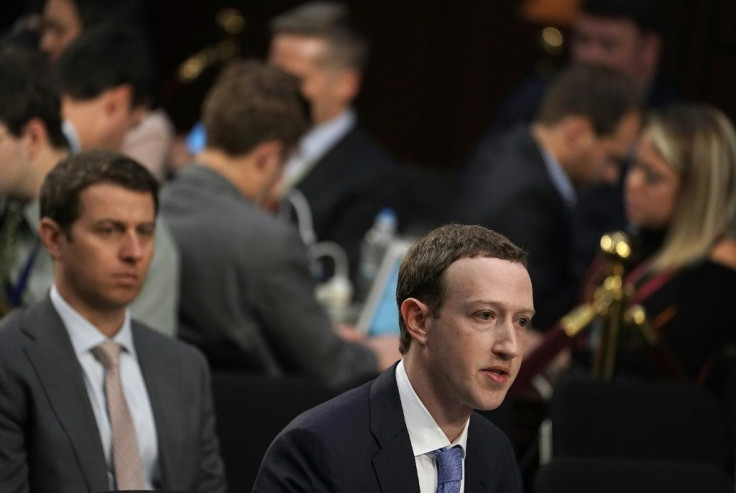 Last month, the Wall Street Journal published a series of reports called "The Facebook Files" that showed the company had conducted research on topics like misinformation or their platforms' impact on teens' mental health, infuriating members of Congress.
These findings undermined public instances of downplaying Facebook's role in contributing to either in congressional testimony, including by CEO and founder Mark Zuckerberg. Facebook criticized the Journal for deliberately selecting findings that are "inconvenient for the company" in its reporting.
The New York Times reported that this rebuke was part of a more aggressive communications strategy for rebuking attacks on the company's image.
Facebook's request to dismiss the FTC's lawsuit also comes one day after CBS News' "60 Minutes" aired an interview with former employee Frances Haugen, who leaked the internal files to the Journal. In the interview, she accused the company of "choosing profit over safety" and by doing so "betraying democracy."
Haugens is scheduled to testify before the Senate Commerce Committee on Tuesday about Facebook's practices.
© Copyright IBTimes 2022. All rights reserved.
FOLLOW MORE IBT NEWS ON THE BELOW CHANNELS