Is Facebook Dying Like A Cured Disease? Princeton Study Says Social Network Will Lose 80 Percent Of Users By 2017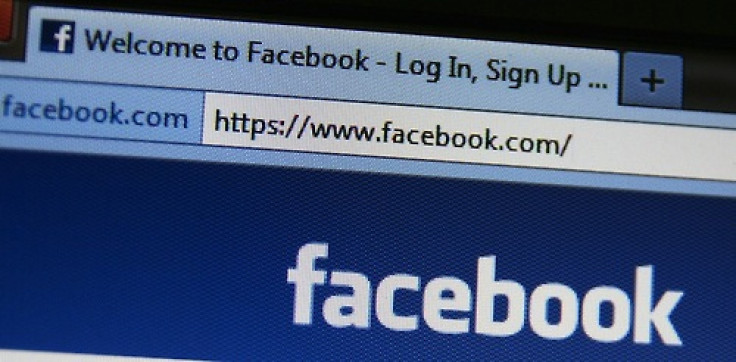 What if the rapid adoption rate of social networks like Facebook Inc. (NASDAQ:FB) and Twitter Inc. (NYSE:TWTR) can be explained by the same dynamics that govern the spread of infectious diseases?
That's the premise of a new study by John Canarella and Joshua Spechler, two Ph.D. candidates at the Department of Mechanical and Aerospace Engineering at Princeton University. Using this idea to build a mathematical model, the study concludes that Facebook will soon enter a period of rapid decline, losing as many as 80 percent of its users by 2017.
"The application of disease-like dynamics to [online social network] adoption follows intuitively, since users typically join OSNs because their friends have already joined," says the study, which is awaiting peer review.
Canarella and Spechler used Google Trends to look at publicly available information for Google searches about different social networks. The idea is based on past studies that correlated disease outbreaks, economic forecasting and financial trading behavior with Google Trends data.
The Princeton team modified the traditional SIR (which stands for susceptible, infectious and removed) model of disease spread and found an analogy between social network adoption and viral infection, as well as abandonment of a social network and disease recovery.
Using MySpace -- the once-dominant social network that grew quickly, peaked, and faded into obscurity -- as a test subject, Canarella and Spechler found that their modified SIR model fit with data about Google searches for MySpace. The Princeton team then applied data relating to Google searches for its successor Facebook to the model.
The results may prove troubling to Facebook investors.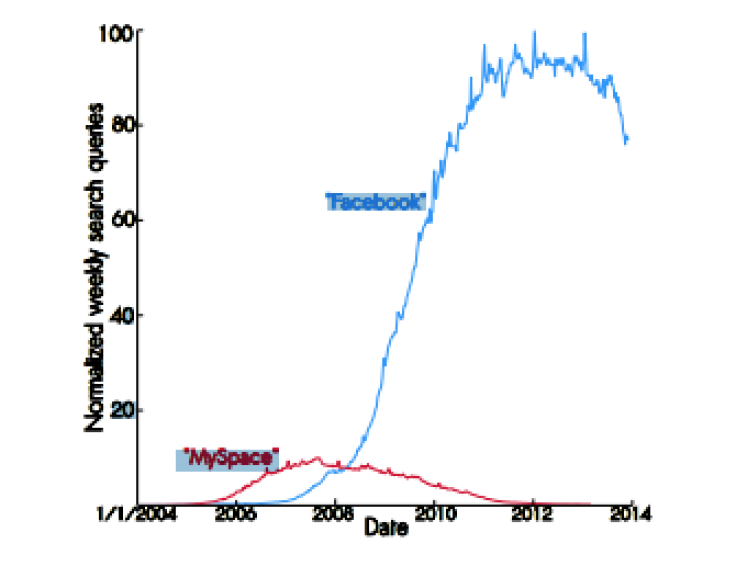 "Extrapolating the best fit model into the future suggests that Facebook will undergo a rapid decline in the coming years, losing 80 [percent] of its peak user base between 2015 and 2017," the study concluded.
Facebook acknowledged in its most recent earnings report that it had noticed decreased activity amongst teenagers. A recent study by iStrategyLabs showed just how much: Facebook lost 3.3 million teenagers in the last three years and 3.4 million 18 to 24-year-olds in the same time.
Of course, there are many differences between social networks and viruses. For one, viral infections never became an essential part of business and advertising, nor did they ever become a communication medium. MySpace also never reached the same the same cultural ubiquity that Facebook has achieved, meaning the mathematical parallels may not follow in real-life application.
International Business Times reached out to Spechler to ask about the study, but the team is waiting until after the peer review of the study before commenting.
Facebook is expected to release its Q4 and full-year earnings reports on Jan. 29, and investors will likely be keeping a close eye on any negative trends regarding Facebook's user base.
© Copyright IBTimes 2023. All rights reserved.