Facebook IPO: Women's Rights Group Criticizes Company For All-Male Board Of Directors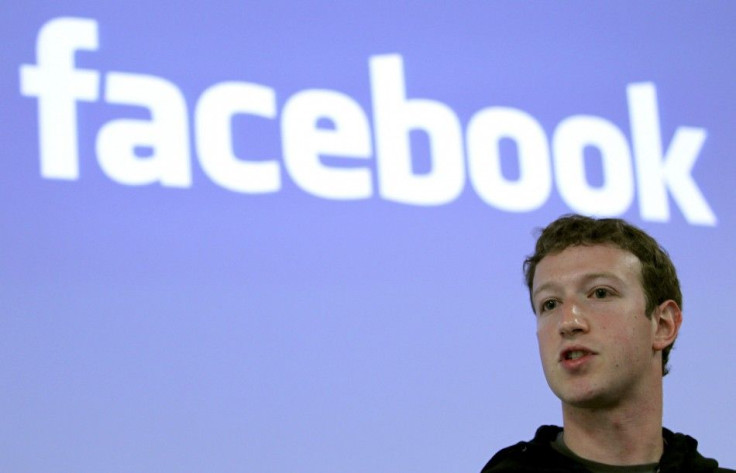 Women's rights activists are pressuring Facebook (Nasdaq: FB) to diversify its board of directors as it prepares to go public, scolding it for employing an all-male board for a company they say owes its success to its millions of female users.
UltraViolet, a group dedicated to combating sexism and promoting gender equality, launched a petition this week urging Facebook founder and CEO Mark Zuckerberg to recruit women to diversify its board of directors. A majority -- 58 percent -- of users on the world's largest social media website are women, according to the group, while women also compose about 71 percent of its approximately 526 million daily active users, a balance critics say justifies the presence of women in high company positions.
Facebook has grown off the backs of women who make up a majority of its users and are responsible for a majority of sharing and fan activity on the site, reads a description accompanying a video UltraViolet uploaded to YouTube on Wednesday. But when they go public later this week, they won't have a single woman on their board. That's not just wrong -- it's also bad business.
The dramatic video aims to illustrate what UltraViolet may believe is Facebook's -- particularly Zuckerberg's -- lack of regard for women. Beginning with a close shot of a pie chart illustrating the proportion of women who use the website, it goes on to focus on photographs of influential women -- such as Hillary Clinton, Rosa Parks and Facebook's own chief operating officer, Sheryl Sandberg -- having their faces cropped away and replaced with a photo of Zuckerberg.
Sandberg is the only woman to hold a top executive position at the Menlo Park, Calif.-based company, which employs about 3,500 people. She doesn't sit on the board of directors.
Facebook didn't immediately respond to a request for comment.
While the company has been silent about its hiring practices, on Wednesday Bloomberg News reported an unnamed official said Facebook has been working with the executive-recruiting firm Spencer Stuart to add at least one woman to its all-male board. The new addition likely will not be announced until after the company holds its initial public offering, according to the report.
Aside from Zuckerberg, the board currently includes: Donald Graham, CEO of Washington Post Co. (NYSE: WPO); Mark Andreessen, principal of Andreesen Horowitz, a venture capital firm; Jim Breyer, managing general partner of Accel Partners; Peter Thiel, the founder of hedge fund Clarium Capital LLC; Reed Hastings, CEO of Netflix Inc (Nasdaq: NFLX).; and Erskine Bowles, former president of University of North Carolina.
© Copyright IBTimes 2023. All rights reserved.