Facebook Prices IPO Shares At $38; Values Company At Record $104 Billion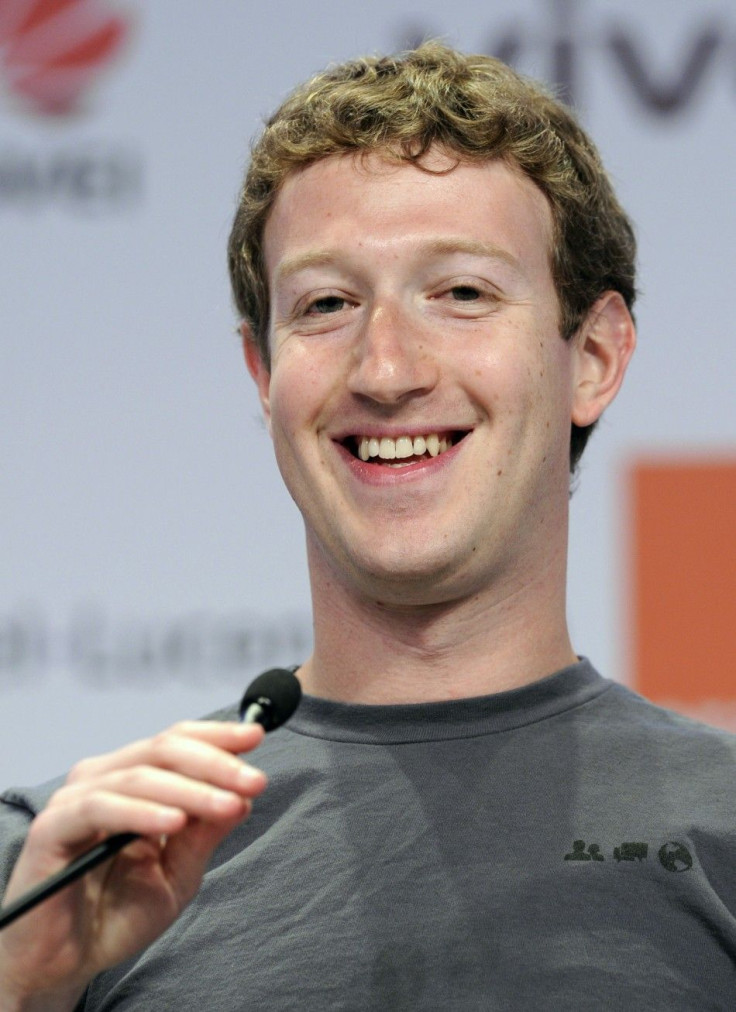 Facebook (Nasdaq: FB), the dominant social network, raised $16 billion in its initial public offering, the biggest in Internet history, valuing its shares at $38.
As a result, the Menlo Park, Calif., company could be valued as high as $104 billion when public trading begins on Friday on the Nasdaq exchange. That would exceed the valuation of Cisco Systems (Nasdaq: CSCO) and be nearly triple the value of Hewlett-Packard Co. (NYSE: HPQ), the world's biggest computer company.
The IPO also vaults founding CEO Mark Zuckerberg, 28, into the super-rich hall of fame. With ownership of about 57 percent of the shares, his estimated net worth before trading begins is at least $19 billion.
Shares of Facebook are expected to start trading for the public some time after regular hours at 9:30 a.m. EDT on Friday. Zuckerberg is not expected to be present at Nasdaq headquarters in Times Square but to participate in a virtual bell-ringing of some sort.
Nasdaq OMX Group Inc. (NDAQ) told traders late Thursday that shares are expected to be released for trading around 11 a.m.

The exchange group is also planning a live, two-hour conference call beginning at 10:15 a.m. to keep the industry informed leading up to and during the Facebook IPO, a separate notice said.
First trades of Facebook are anyone's guess, but the 33 underwriters twice upped the IPO price, most recently on Wednesday when they gave it a new top of $38. Facebook reports 901 million members, or about 14 percent of the world's population. It didn't reserve any allocation just for them.
Some Internet stocks are known to have doubled and tripled on their first days of trading. In 1995, Netscape Communications shares were priced at $28, traded as high as $75, and closed at $58.25 on their first day.
Facebook director Mark Andreesen personally owns 5 million shares valued around $190 million.
Yahoo (Nasdaq: YHOO), the No. 3 search engine, priced its 1996 IPO at $13. The shares first traded at $24.50, soared as high as $43, and closed at $33.
Chances are that Facebook shares will open higher on Friday in part because one of its principal underwriters, Goldman Sachs (NYSE: GS), is also a major shareholder, although it divested 50 percent of its share in the IPO.
The lead underwriter, Morgan Stanley (NYSE: MS) has the largest retail brokerage network. The third major underwriter is JPMorgan Chase (NYSE: JPM), the No. 1 bank, which recently acknowledged huge trading losses in derivatives.
Demand for Facebook shares soared as a result of the May roadshow by Zuckerberg, COO Sheryl Sandberg and CFO David Ebersman. As a result, the underwriters on Wednesday increased the number of shares for sale by 25 percent to 421 million, with insiders such as Goldman and its Russian clients Digital Sky Technologies and Mail.ru Group selling more of their own shares than previously expected.
As a result, the initial Facebook float will be about 20 percent of all shares.
Eyebrows were raised by the exits of some of the investors. Facebook reported declining net income and revenue for the first quarter, higher expenses for research and development, and greater marketing expenses.
Also, the company was sued for patent infringement by Yahoo in U.S. District Court, and it came under investigation by the U.S. Federal Trade Commission for its proposed $1 billion acquisition of Instagram, a San Francisco photo app site. Last year, Facebook signed a 20-year consent decree with the FTC concerning its use of members' private data. This week, General Motors (NYSE: GM), the biggest automaker, pulled its $10 million advertising account from Facebook because it didn't believe it was successful.
The hoopla surrounding the IPO is unprecedented. No prior Internet company has had an Oscar-winning movie made about it comparable to The Social Network. Jesse Eisenberg, also 28, who played Zuckerberg in the film, won the Best Actor Award for 2010 from the National Board of Film Review but lost the Oscar in the same category to Jeff Bridges.
Later, Zuckerberg joined Eisenberg, when the latter hosted Saturday Night Live on NBC in 2011.
© Copyright IBTimes 2023. All rights reserved.