Facebook Suffers Global Outage For 30 Minutes; Twitter Reacts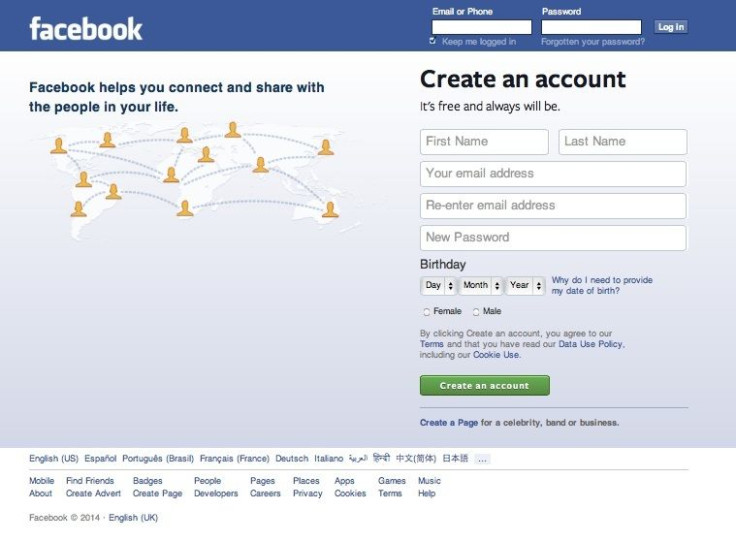 Facebook, the world's biggest social network, went offline on Thursday morning for about 30 minutes in what appears to have been a brief global outage.
This is the first time that the social network has been offline for more than a few minutes. And, according to the company's latest results, this outage would have affected about a fifth of the world's population as the social media portal has over 1.2 billion monthly active users.
Facebook issued a brief statement saying: "We're working on getting this fixed as soon as we can." This was soon followed by a statement: "We resolved the issue quickly, and we are now back to 100 per cent" from a company spokesperson, according to the UK's Daily Mail.
Twitter users around the world reported that the service was offline in a range of countries including the U.S., UK and France. The Facebook apps for iOS and Android were also reportedly unavailable, suggesting that Facebook's servers were the cause of the problem.
Ironically, in the semi-fictionalized account of Facebook's creation, Mark Zuckerberg is heard telling his co-founder, Eduardo Saverin:
"Okay, let me tell you the difference between Facebook and everybody else; we don't crash, ever! If the servers are down for even a day our entire reputation is irreversibly destroyed."
For a look at some of the wittiest and most shared tweets doing the rounds, click here.
© Copyright IBTimes 2023. All rights reserved.