Facebook Organic Reach Decline Rains On Meteorologists' Parade
Aggressive newsfeed filtering raises questions about Facebook's usefulness as a place for time-sensitive updates.
Where do you turn when lightning strikes? If you increasingly rely on Facebook for real-time weather updates, you have plenty of company, but you could be missing out on critical information. And the people whose job it is to give you the weather are at the end of their ropes.
"I've been fighting this battle for months," said Denis Phillips, chief meteorologist for ABC Action News in Tampa, Florida. "We see just a huge change in the amount of people who see our daily posts."
As almost every Facebook page administrator has noticed in the last year, there's been a drastic decline in what Facebook calls "organic reach" -- the total number of people who see posts that haven't been boosted by paid advertising. The change has provoked the ire of some of Facebook's most popular personalities. George Takei, the former "Star Trek" actor and current social media phenom, is a notable critic of the trend, accusing Facebook of trying to squeeze ad revenue out of its users. And on Twitter recently, Rainn Wilson, of "The Office" fame, called Facebook "worthless," complaining that his posts were reaching only about 2.5 percent of his 200,000 Facebook fans.
But it's not just marketers and self-promoters who are seeing their messages throttled by Facebook's notoriously murky newsfeed algorithm. The decline is affecting all kinds of information, including information about nonprofits, social causes and, in Phillips' case, critical weather updates in a tropical area prone to dangerous and unpredictable storms. For Tampa-area residents, he said, that could mean the difference between life and death.
"Right now, we have a severe weather warning in our area," a frustrated Phillips told International Business Times in a phone interview on Monday. "There was just a lightning strike that hit an apartment and that apartment is now on fire, and I can guarantee you people missed that."
Phillips has been a forecaster for more than 28 years, and he said he embraced social media early in the game when he recognized a demand for 24-7 weather updates. Although he uses other social media -- Twitter and Instagram, for instance -- Phillips said his followers have come to expect getting weather updates on Facebook, which has evolved into the default online hangout. And everything was going smoothly, until Facebook suddenly changed the rules. Phillips has built up more than 33,000 likes on his personal Facebook page, but he said his reach has been squeezed so severely in recent months, only about 1,500 people see any given post. "Last year, they used to get this stuff, so they've grown accustomed to my tropical updates," he said.
Of course, there is the "Boost Post" option -- the large blue button that Facebook prominently displays like a dangling carrot next to each update -- but Phillips said paying to boost a post is useless for time-sensitive information since it can take several hours for boosted posts to go live. "This is about getting people information before it happens so they can act accordingly," he said. "That's my job. I forecast the future."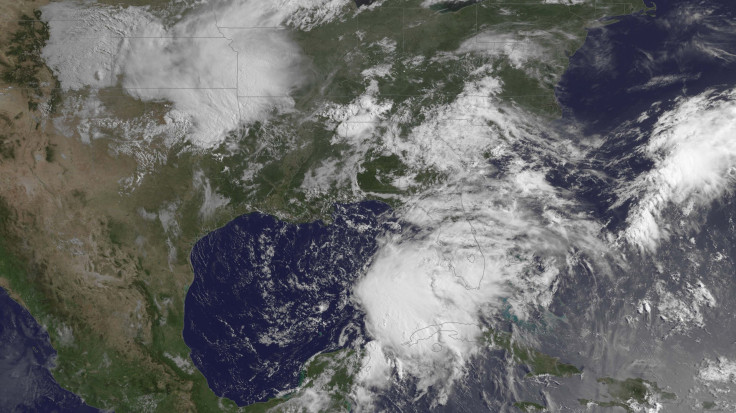 But it's a future that's cloudy for local forecasters across the country as they strive to get the most out of social media. Brad Travis, chief meteorologist for WAFF in Huntsville, Alabama, said in an email to IBTimes on Tuesday that he has been receiving messages from Facebook fans (he has more than 37,000 of them) complaining that they didn't receive updates about storms that moved through the area earlier this week. "I made numerous updates they didn't get," said Travis, who has become desperate for ways to boost engagement. "I find myself liking my own posts to try to increase the reach," he said.
Mike Hoffman, chief meteorologist at WNDU-TV in South Bend, Indiana, said the downward trend for reaching his 17,000 Facebook fans was clear. "I have absolutely seen a drop in my organic reach numbers," he said.
Facebook includes an option that allows users to receive notifications for liked pages, but meteorologists say few users know about it. Critics of newsfeed filtering have long said that users shouldn't have to take an extra step after hitting "like," which they already equate with opting in to receive a page's updates.
Fuzzy Math?
Facebook Inc. (NASDAQ:FB) did not respond to repeated requests to comment for this article. Perhaps that's because the company believes it has already satisfactorily addressed concerns about organic reach. In a blog post last week, the head of Facebook's ad marketing team, Brian Boland, reiterated the company's long-held stance that the decline in organic reach is largely due to basic arithmetic: As the number of liked pages increases on Facebook increases, so too does newsfeed competition. That leaves Facebook's algorithm, which is programmed to show users content most relevant to them, to filter out a lot of noise. "On average, there are 1,500 stories that could appear in a person's News Feed each time they log onto Facebook," Boland wrote.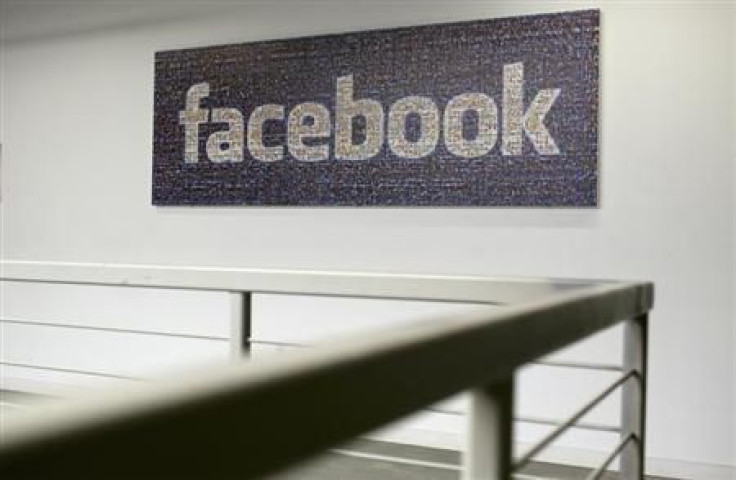 It's hard to argue with internal numbers, but Facebook's explanations never seem to address one oft-asked question: Why not give users the option of seeing an unfiltered newsfeed if they choose? "As a person, not a business, I think I am the best person to decide what content I see," one user wrote in response to Boland's post. "I'm offended that FB thinks I'm too stupid to figure that out for myself."
In fact, Facebook has gone to great efforts to prevent that from happening. In 2012, when a programmer uncovered a bug that appeared to show an unfiltered feed, Facebook reportedly moved quickly to shut it down.
For now, the question of why traffic for unpaid posts has declined so drastically will have to be left to conjecture. Facebook has insisted that the drop in organic reach is not a ploy for more ad dollars, and while that insistence has not convinced everyone, Phillips said he's not interested in speculating about the social network's financial motives. He only knows that he has tens of thousands of followers who need real-time updates about Florida's sometimes-volatile Gulf Coast.
"I'm just a weather guy," Phillips said. "But I feel so strongly about this. When people's lives are literally at stake because they're not getting severe weather information in a form that they're used to, something needs to be done."
Got a news tip? Email me. Follow me on Twitter @christopherzara.
© Copyright IBTimes 2023. All rights reserved.