Facebook Woos Madison Ave in pre-IPO Mobile Push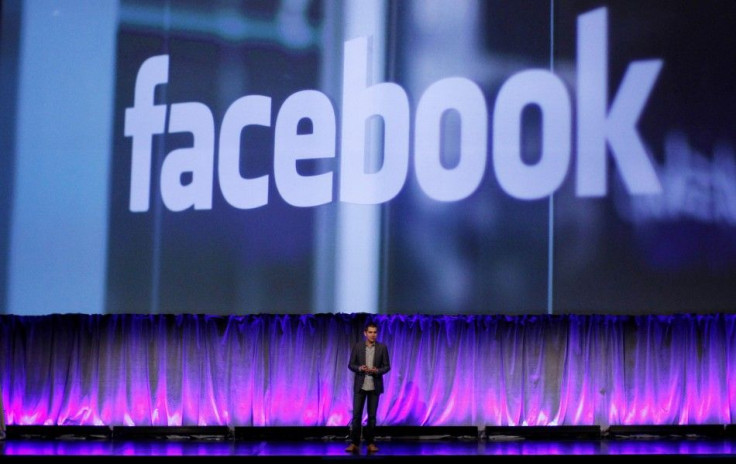 (Reuters) - Facebook has unveiled new ways for businesses to reach its 845 million users directly across all devices, including mobile, as it races toward a multibillion dollar IPO.
With new Premium on Facebook ads, marketers can expand their reach on the social network by paying for a video, a coupon or other message to appear on the homepages of Facebook users, on the log-out screen and even within users' newsfeeds. Until now the newsfeed had been free of paid marketing messages.
Our vision for marketing is that it is as good as any of the content you and I see on our newsfeed from a friend or family member, Facebook Vice President of Global Marketing Solutions Carolyn Everson told roughly 1,000 guests in the auditorium of Manhattan's American Museum of Natural History on Wednesday.
The event, which included an after-party with entertainment by singer Alicia Keys, marked a major charm offensive on Madison Avenue advertisers led by Everson, Chief Operating Officer Sheryl Sandberg and other Facebook top brass.
The revamped features represent the company's latest push to convince businesses to spend money advertising on the world's No. 1 social network, rather than simply using Facebook as a free marketing tool. The new ads also mark Facebook's first effort to generate revenue from the growing ranks of consumers who access the service on mobile devices.
Premium and mobile ads will help Facebook generate more revenue, particularly from big brand advertisers like Wal-Mart and Macy's, said eMarketer analyst Debra Williamson. Premium will enable advertisers to have a broader reach on Facebook, but they will have to pay for that.
Allowing paid company posts onto users' newsfeeds is a risk for Facebook because newsfeeds could get overwhelmed with advertising messages, Williamson added.
Facebook advertising in the past was off to the side, she said. Now Facebook is taking the bold step of putting advertising right in the mix between photos of babies and updates on trips to restaurants.
Other new features let companies, as well as celebrities and brands, create self-contained mini-websites within Facebook using the Timeline format it introduced for users' profile pages earlier this year.
Facebook Pages will be available for smartphones starting later this year, executives said at the event attended by hundreds of advertising and marketing executives.
MOBILE PUSH
Businesses initially seemed to like the expanded marketing arsenal, particularly the ability to target a growing population of cellphone-toting consumers.
About half of Facebook users access the service on a mobile device, but until now the company has not offered any mobile advertising - a drawback for marketers trying to reach those users.
Mobile Facebook ads are huge. We'll be all over this, said Jason Goldberg, chief executive of online designer retailer Fab.com. We're already seeing more than 40 percent of our daily traffic to Fab from mobile. Being able to reach Facebook mobile users will only increase that.
Facebook's new mobile ads are part of the Premium service. When companies buy a premium ad, they are paying for their message to show up in a several places on Facebook, including on the righthand side of a user's homepage, when people log out and, potentially, in the newsfeed.
Facebook's algorithm determines whether or not an ad will show up in a user's newsfeed, so there is no guarantee for companies that it will.
Mobile ads will only appear in newsfeeds. If Facebook strictly limits the number of ads reaching this important area of the social network, its mobile push may be less forceful than what advertisers and investors would like.
Facebook is vying with Google Inc, Yahoo Inc and other online publishers for a slice of the estimated $76 billion companies spend on U.S. television and magazine ads each year, according to research firm eMarketer.
The social network - which relied on advertising for 85 percent of its $3.7 billion in 2011 revenue - is ramping up efforts to attract large companies and advertisers ahead of its initial public offering.
Facebook, founded by Mark Zuckerberg in a Harvard dorm room, plans to raise $5 billion in an IPO expected to value the company at $75 billion to $100 billion, in Silicon Valley's largest-ever coming-out party.
MADISON AVE. LISTENS
Some investors worry about Facebook's over-reliance on advertising. But the issue did not come up in New York on Wednesday as Facebook and marketing executives came onstage to talk up the new features.
Businesses can set up pages on Facebook for free, but executives said the idea is that companies whose pages attract a lot of customers might be interested in advertising on the service as well.
Macy's Inc, Coca-Cola Co and Wal-Mart Stores Inc were among the first to roll out new versions of their Facebook pages that gave them more leeway to design splashy, media-rich pages.
A new, chronological timeline on the right side of the page lets businesses create customized pages that incorporate images of memorabilia and milestones in a company's history.
Facebook is the leader in the U.S. online display advertising market, accounting for roughly 28 percent of all the graphical display ads viewed in 2011, according to industry research firm Gartner. Within the broader advertising market however, it remains a minnow.
Facebook has become an increasingly popular advertising medium for small and medium-sized businesses, from dentists and real estate agents to local restaurants.
Although many brands such as AT&T, Dell and Virgin Media advertise on Facebook, analysts say the social network still has a lot of work to do to become a prime destination for large advertisers.
Many of the companies that have created pages on Facebook simply use the service as a free marketing tool rather than paying to run ad campaigns on Facebook.
© Copyright Thomson Reuters 2023. All rights reserved.