Falklands War in Pictures; Britain and Argentina Mark 30th Anniversary [PHOTOS]
It's been thirty years to the day since Argentina sparked the Falklands War with Britain, with the anniversary coming amid escalating tensions between the two countries.
The 74-day conflict which ended as a victory for Britain claimed the lives of around 255 British and 650 Argentine troops, the BBC said. Even after three decades, memories of the Falklands war still linger and every anniversary opens old wounds in the minds of the survivors.
Thirty years ago today the people of the Falkland Islands suffered an act of aggression that sought to rob them of their freedom and their way of life, British Prime Minister David Cameron said in a statement on the news service. Today is a day for commemoration and reflection: a day to remember all those who lost their lives in the conflict.
A ceremony is being held at the National Memorial Arboretum in Britain, where a candle will be lit for 74 days. Argentina will also pay tribute to its dead servicemen, with President Cristina Kirchner all set to light an eternal flame in Ushuaia on Monday, the report said.
The somber atmosphere, however, does nothing to curtail the animosity between the two countries, which until today are fighting to regain control over the South Atlantic archipelago. Even after being defeated, Argentina continues to claim the Falklands as part of its jurisdiction, calling the islands Malvinas instead.
Tensions renewed in 2010 when British oil companies began to explore for oil deposits in the islands. According to the CNN, Argentina on Thursday sent letters to several stock markets in London and New York, warning them against their illicit activities in the region.
Take a look at some of the historic moments of the Falklands War.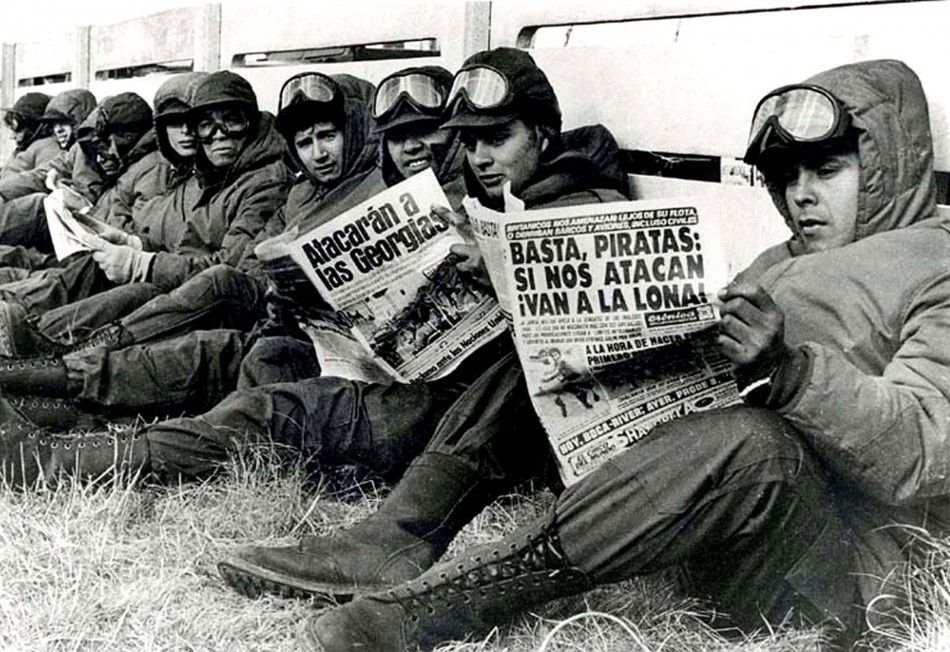 © Copyright IBTimes 2023. All rights reserved.