'Fallout 4' Character Debuts In Shelter As Dev Details E3 Nominations, Mobile Strategy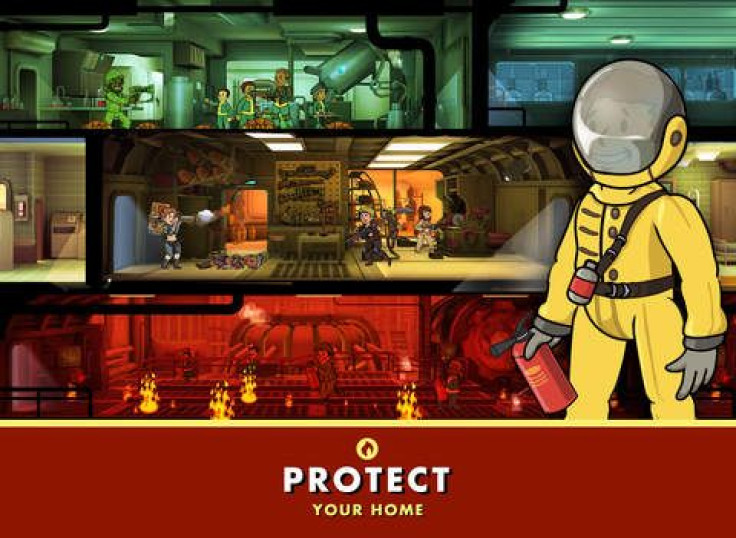 Owners of iOS devices can now use the time waiting for "Fallout 4" to play Bethesda's recently released mobile free-to-play title, "Fallout Shelter." The game has just been updated to involve a new "Fallout 4" character in its midst: Commonwealth Minutemen leader Preston Garvey.
GameSpot reports that the character will not only be available but will also bear his Laser Musket weapon, which is also part of the "Fallout 4" experience.
To get Garvey, players will need to open a lunchbox, as he is no ordinary character. In "Fallout Shelter," Garvey is a Legendary Dweller, which is a special item that is awarded randomly, or for those willing to spend, the boxes can also be purchased via real money.
The mobile spinoff has become a very popular mobile game, easily topping the App Store charts just a few weeks after it was launched. "Fallout Shelter" is still only on iOS, but the developer has assured fans that it will be coming to Android as well. While there is no specific release date yet, Bethesda has confirmed that its priority is getting the game out on Android.
"Fallout Shelter" was announced alongside "Fallout 4." The developer thought that timing-wise, this was the best decision to prevent negative fan reaction at the mistaken notion of what "Fallout Shelter" may stand for. In an interview with GamesIndustry.biz, Pete Hines, Bethesda VP of public relations, explained that the company had delayed outing "Fallout Shelter" last year because fans may think that that was the "Fallout" title that Bethesda had for its fans. "Fallout Shelter" marks Bethesda's first step into the mobile market gaming industry.
"Fallout 4" itself gained notice at the recent Electronic Entertainment Expo (E3) in Los Angeles. Apart from being an anticipated title, it also received nominations for "Best of E3" Game Critics Awards. The developer announced this via the official BethBlog, stating that among its three titles, "Fallout 4," "Fallout Shelter" and "DOOM," the studio received seven nominations.
Four of the nominations are for "Fallout 4" for the categories of Best of Show, Best Console Game, Best PC Game and Best RPG. The spinoff free-to-play mobile title got nominated for Best Handheld Game. The winners will be announced July 7, but the nominations alone show the excitement and hype for Bethesda's upcoming "Fallout" installment.
"Fallout 4" Official Trailer (Credit: YouTube/Bethesda Softworks)
© Copyright IBTimes 2023. All rights reserved.
FOLLOW MORE IBT NEWS ON THE BELOW CHANNELS