FBI Expected To Challenge Apple's iPhone Doomsday Scenario As It Fires Back At Tech On Thursday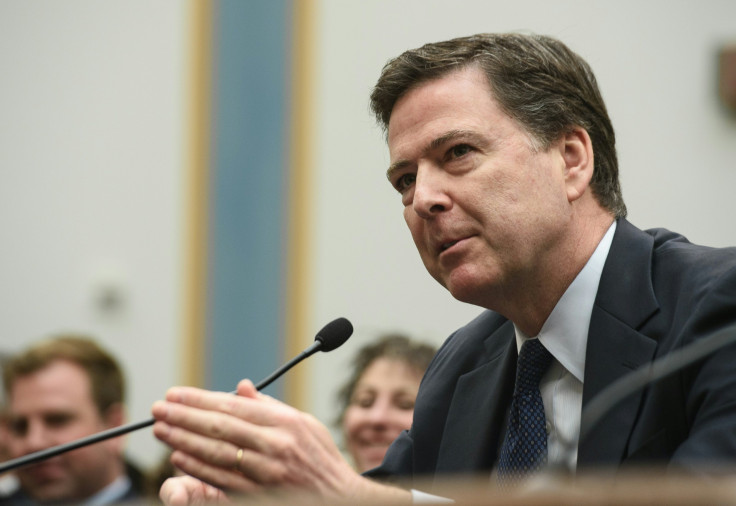 SAN FRANCISCO — Apple and the tech industry have spent the past two weeks erecting a united front for the defense of encryption technology. Now, it's the FBI's turn to weigh in.
The Department of Justice, fighting for the FBI, is expected to submit its latest court filing on Thursday in its fight to unlock the iPhone of Syed Rizwan Farook, one of the two shooters in the San Bernardino, California, killings. In building its argument, the DOJ is expected to highlight Apple's past cooperation, pointing out that unlocking iPhones is something the tech company has done for law enforcement in the past.
"Technology has existed to tap phones for years and years, and the world hasn't fallen apart from that," said Joshua Rich, partner at McDonnel Boehnen Hulbert & Berghoff LLP, a Chicago-based intellectual property law firm.
The filing is part of a long legal battle that will go on for at least another two weeks. Last week, the likes of Google, Facebook, Microsoft, Amazon and others came to Apple's aid by filing friends-of-the-court briefs. Those documents were submitted to support Apple's Feb. 25 challenge of the court order the FBI obtained last month. The DOJ's response, expected to arrive on Thursday, is the next step in the process and will be followed by a final response from Apple no later than next Tuesday. Oral arguments will be made in a Southern California federal court on March 22. A decision by U.S. Magistrate Judge Sheri Pym is expected to follow soon after, but whatever she decides is likely to be appealed and sent to a higher court.
Apple vs FBI Encryption Debate | Graphiq
In its filing last week, the tech industry made a multitude of arguments, saying that forcing a tech company like Apple to build code on the government's behalf is a violation of the First and Fifth amendments. Many in tech also argued that forcing Apple to build this technology, a so-called backdoor, would set dangerous precedents that put the data of users worldwide at risk of compromise. Silicon Valley also argued that the All Writs Act, a 227-year-old law that was used by the DOJ to get the court order, is an outdated mechanism that does not apply in this instance.
The DOJ has up to 35 pages available for its response, and several experts expect the bureau to focus its argument on the All Writs Act. The DOJ is expected to argue that although the law may be old, its purpose is to fill gaps for matters where legislation does not yet exist.
"As technology changes, the laws have to catch up — that's true, but unless Congress passes a new law, you use the old law," said Bob Zeidman, head of Zeidman Consulting, a company that provides engineers for intellectual property litigation.
Many also expect the DOJ to assert that it isn't asking Apple to build a master key to unlock all phones, just this particular device. But the FBI itself has already debunked this argument, with Director James Comey saying earlier this month that it probably would use a precedent set in this case to unlock other iPhones. Nonetheless, expect the DOJ to play up its desire to unlock only the device in this specific case — the iPhone of a single, dead, American-killing terrorist.
"I think the FBI really has to try and focus the magistrate judge's attention solely and clearly on just this one case if it really has a shot to prevail," Rich said.
Apple Inc. (AAPL) Stock Price - 90 Days | FindTheCompany
Finally, the DOJ is also likely to point out key instances in the past where Apple has unlocked other iPhones. That was what the Department of Justice did Monday in its appeal in a similar case in a New York federal court. There, the DOJ is hoping to unlock the iPhone of a man who has pleaded guilty to drug trafficking in hopes of gaining information that could lead to the arrests of others.
"The Department of Justice has made the same application, for the same assistance, from the same company, dozens of times before," the DOJ said in its appeal Monday. "Federal courts around the nation have granted these applications. The company has complied every time. Until now."
But do expect some differences between the DOJ's arguments in the New York and San Bernardino cases. "They are separate cases, and the filings will be based on the merits of each case," a spokesman for the department said.
That New York case, however, does not bode well for the FBI. The magistrate judge in that situation ruled in Apple's favor, specifically arguing that the All Writs Act was never intended in its 1789 inception to address matters like digital information locked away in a smartphone. The case, while different from the one playing out in California, could play a persuasive role in Pym's decision, experts said.
"The ruling in the New York case is not binding upon this magistrate or this court, but the reasoning will certainly be looked at by the court to determine whether or not there's a valid legal theory that prohibits her from making the order," said Michael Zweiback, a partner at Arent Fox LLP and formerly an assistant U.S. attorney.
FOR FREE to continue reading
✔️ Unlock the full content of International Business Times UK for free
offer available for a limited time only
✔️ Easily manage your Newsletters subscriptions and save your favourite articles
✔️ No payment method required
Already have an account?
Log in
© Copyright IBTimes 2023. All rights reserved.