FBI Director Faces Bipartisan Opposition In House Hearing On Apple Case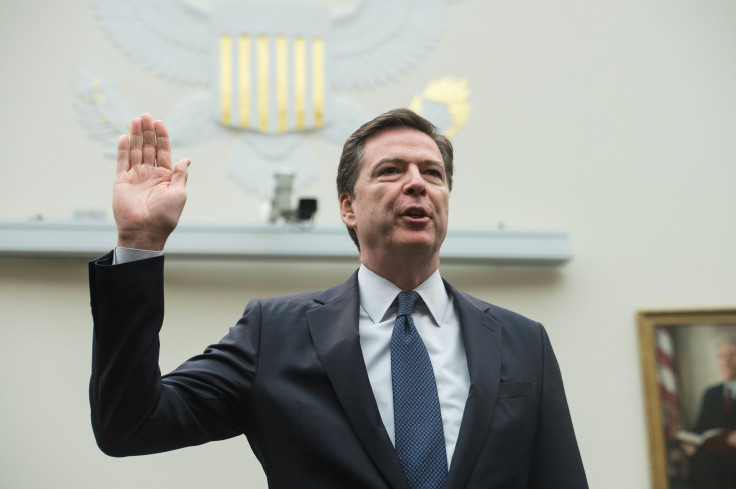 FBI Director James Comey was hit with a barrage of hostile questions Tuesday by members of the U.S. House of Representatives Judiciary Committee about the agency's legal battle with Apple Inc. over unlocking the iPhone of Syed Rizwan Farook, one of two shooters who killed 14 in San Bernardino, California, Dec 2.
The bipartisan committee members questioned Comey's and the FBI's handling of the case and whether the agency was simply using this particular instance to set a legal precedent that could give law enforcement agencies across the country the ability to access Americans' secure devices.
"I would be deeply disappointed if it turns out that the government is found to be exploiting a national tragedy to pursue a change in the law," said committee Ranking Member John Conyers, D-Mich.
Comey defended his agency by telling the committee that encryption technology is making it increasingly difficult for the FBI to properly investigate cases such as the San Bernardino one. "It's our job to tell the American people, 'The tools you are counting on us to use to keep you safe are becoming less and less effective,'" Comey said.
Comey told the committee that this particular case is solely about the attack in San Bernardino and doing right by its victims by pursuing every avenue available to investigate the shooters' motives.
"The San Bernardino case is about that case. It obviously highlights the broader [encryption] issue, and it'll be looked upon by other judges and other litigants," Comey said. "But it is about the case and trying to do a competent job in understanding 'Is there somebody else?' and 'Are there clues to what else might have gone on here?'"
But committee members questioned that sentinment. Several asked Comey whether this case could set a legal precedent that would allow other law enforcement agents to access other people's devices. They also asked whether the FBI itself would use such a precedent to access the many other locked devices in its possession.
"Potentially, yes," Comey acknowledged.
Committee members also grilled Comey over whether his agency had asked all the questions necessary to empower his own agents and FBI contractors to unlock Farook's device on their own accord.
"You have a multibillion-dollar budget: Is the burden so high on you that you could not defeat this product either through getting the source code and changing it or some other means? Are you testifying that?" asked Rep. Darrell Issa, R-Calif.
"We wouldn't be litigating if we could," Comey said.
Issa also highlighted a particular strategy centered on making copies of the device's hard drive to bypass the smartphone's self-destructing security locks. Issa asked whether the FBI had looked into that method, and Comey replied that he was not fully sure he even understood the question.
Issa then asked, "How can you come before this committee and before a federal judge and demand that somebody else invent something if you can't answer the question that your people have tried this?"
© Copyright IBTimes 2023. All rights reserved.
FOLLOW MORE IBT NEWS ON THE BELOW CHANNELS