FEMA Asks Homeowners For $5.8M Of Superstorm Sandy Aid Back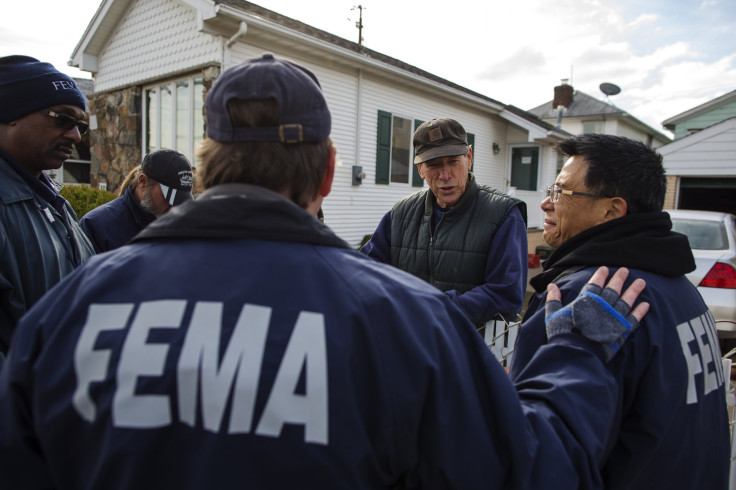 After giving out more than a billion dollars worth of aid to victims of Superstorm Sandy, the Federal Emergency Management Agency (FEMA) is asking for some of its money back. Program officials at the agency have asked roughly 850 households to return a total of $5.8 million in payments they received for damages after the storm slammed the East Coast in October 2012, the Associated Press found in a recent investigation.
Those households are just part of the 4,500 in FEMA's "recoupment" campaign, in which the agency examines instances where recipients got more money than was allowed under the program rules.
Many of these cases involve damaged vacation homes or rental properties, which are not eligible for aid. Others involve two members of the same household receiving payments, or homeowners getting money for damages that were covered by insurance.
"Unfortunately, whether through fraud, human or accounting errors, or for other reasons, assistance sometimes goes to individuals who are not eligible for it during the response to any disaster," a FEMA spokesman told VICE News.
The AP reports that the average refund amount was $6,987, and that half the households under examination make less than $30,000 a year.
Roughly 179,000 households in New York and New Jersey received FEMA help after the storm, worth about $1.4 billion in total. Of this, $54 million is under review, according to the AP.
"There has been a surge in insurance company litigation, and based on the experience of Hurricane Katrina, attorneys expect high demand for advocacy to prevent inappropriate recoupments of FEMA grants," reads a May press release from the New York Legal Assistance Group's storm response unit.
The recoupments have been happening for some time.
Last October, Bronx resident Amarilis Jiminez told the New York Daily News that FEMA had sent her a letter asking for $17,000 of the $37,000 originally sent to her after her one-family home in Throggs Neck was flooded. She said the agency had decided after the fact that the first floor of her home was technically a basement and not covered.
"I thought the nightmare was over and it still continues months later," Jiminez told the Daily News.
After Hurricanes Katrina, Rita, Gustav and Ike, FEMA issued more than $8 billion in assistance payments, according to a 2011 public statement. The agency later adjudicated more than 18,000 cases worth $101 million that were initially identified for recoupment; of those, 93 percent were granted waivers and did not have to pay.
© Copyright IBTimes 2023. All rights reserved.