Female Fighter Wins MMA Match Against Male Who's Almost Four Times Heavier Than Her
KEY POINTS
Darina Madzyuk proves size and gender do not matter in the cage
Grigory Chistyakov vows to lead a healthier lifestyle after his loss to Madzyuk
MMA luminaries call the uncanny match shameful
In mixed martial arts (MMA), size may not always matter. Furthermore, avid followers of the sport would rarely see a bout pitting a male against a female inside the cage.
But it apparently happened when 139-pound Darina Madzyuk faced a massive male counterpart and blogger in Grigory Chistyakov who weighed an astonishing 529 pounds. It was one of the matches staged by Russian promotion "Our Business."
From the weight difference alone, it was clear that Madzyuk needed to find some way to bring down her huge male adversary. And so she did.
Despite facing an opponent who weighed 400-pounds heavier, the 28-year-old bantamweight chopped Chistyakov down. Several punches to the head saw the male fighter drop to his feet, giving Madzyuk the opening she needed to unload.
Chistyakov tapped out at the 1:34 mark of the first round, clearly unable to defend himself from Madzyuk. A video of that can be seen below at the 1:37:00 mark.
"After this fight, I will start to train actively," Chistyakov said after the loss to RT Sport. "I will try to lead more or less a healthy lifestyle. Blogger Nastya Tuki-Tuk will be my coach. It happened. She hit me fine and I fell. Although she is small. I lay on her back, but she did not fall, and then I didn't know what to do."
Chistyakov tried to use his size advantage over Madzyuk. Before the sudden turn of events, it appeared the blogger's ploy was working when he pinned his foe along the cage fence.
Madzyuk could barely be seen with Chistyakov massively covering up his cage counterpart. When they were separated by the referee, it was all the female competitor needed in order to mount her offense.
The bizarre match-up garnered its share of criticism from MMA personalities like renowned referee Marc Goddard.
"This is what we are dealing with--in 2020. This is what we are fighting against as the parallels and negative connotations are continually drawn. To outsiders and detractors, this is MMA. Shameful. Sickening. Abysmal," Goddard tweeted.
Retired MMA fighter Ben Askren had a hard time figuring out that match as well.
"What the f--k is even going on in Russia," he posted on his Twitter account.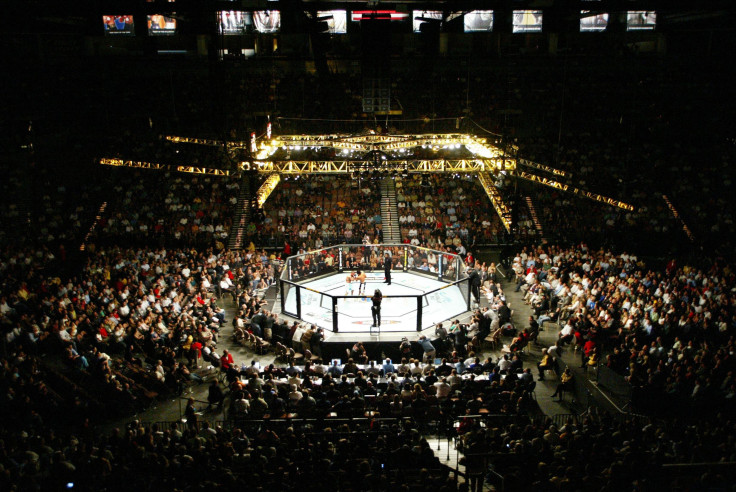 © Copyright IBTimes 2023. All rights reserved.