Ferrari Unveils F8 Spider: Power And Performance In A Sportier Package
Ferrari (RACE) has released its new F8 Spider, replacing the 488 Spider with a sportier car that the company said has a "rich, distinctive sound." The F8 Spider is the sister to the F8 Tributo coupe which was released at the 2019 Geneva Motor Show earlier this year.
Separating the F8 Tributo and F8 Spider is a convertible hardtop in the latter, which was engineered to deploy in 14 seconds. The two cars also differ in the rear as the F8 Spider has an updated deck to accommodate the retractable heard top, Motor 1 reported.
The sports car is powered by a 3.9-liter V8 twin-turbo engine rated 711 horsepower that was built for enhanced sound no matter if the roof is open or closed, the automaker said. Interior channels were used to transfer the rumble from the exhaust system next to the cabin, enhancing the driver's experience., according to the company.
The engine also has 568 pounds-per-feet of torque, which is the same powertrain as the F8 Tributo. This is an increase of 50 horsepower and 7 pounds-per-feet of torque than the model it replaces.
Ferrari developed the car to deliver a top speed of 340 kph – a bump up from the 488 Spider's 325 kph. The F8 Spider can also reportedly hit 100 kph in 2.9 seconds and 200 kph in 8.2 seconds.
The added power in the F8 Spider was achieved through the intake system that is a derivative of the 488 Challenge and Inconel exhaust manifolds also from the race car, the news outlet reported. This allows for more than 20 kg to be removed from the weight of the F8 Spider.
Shares of Ferrari stock were down 1.32 percent as of 2:20 p.m. ET on Monday.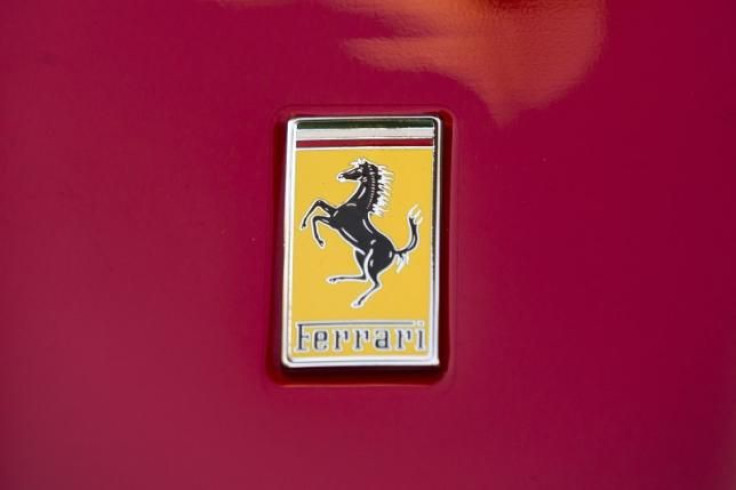 © Copyright IBTimes 2023. All rights reserved.