Fiat Chrysler Recall: Jeep Cherokee, Dodge Durango Owners Told To Stop Driving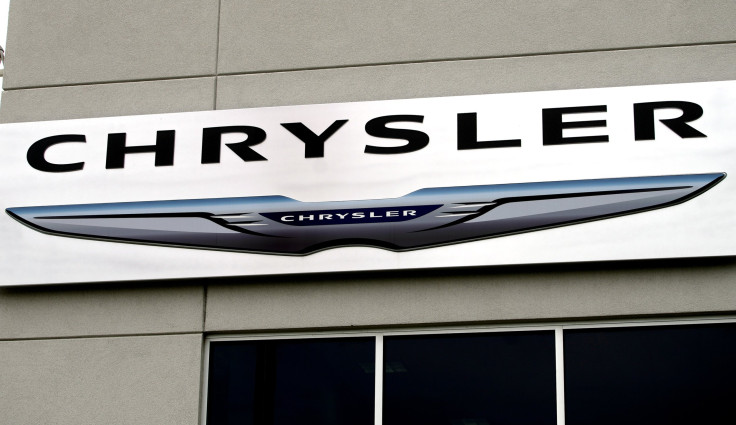 A major problem with suspension parts in 2015 Jeep Grand Cherokees and Dodge Durangos has led Fiat Chrysler Automobiles to take an unusual step. They're telling 65 owners to stop driving their SUVs.
In total, the company is recalling 7,960 vehicles, along with taking the rare step of telling owners to discontinue driving, reported the Detroit Free Press. The automaker, formerly Chrysler Group LLC, is taking the uncommon measure because the suspension issue could cause significant problems. The company said components of the cars' suspension were installed but were not correctly treated by a supplier for high temperatures, according to a statement from the company. The improperly treated component could result in a range of issues including the component breaking, rear-end instability and/or reducing braking power in the vehicles.
Fiat Chrysler Automobiles is planning to call each of the 65 owners of the Jeep Grand Cherokees and Dodge Durangos that are already sold. The other 7,625 vehicles are still unsold, either at dealer lots or on the way to dealers. "Their locations are precisely known," the company said in a statement. "All will be inspected and serviced – if necessary– before delivery or sale."
The vehicles affected by the recall were assembled from June 12 through June 20. The problem was apparently detected by an internal review. "FCA US was alerted, launched an investigation to determine if any vehicles were affected and, out of an abundance of caution, halted vehicle shipments from its assembly plant," the company's statement said.
Fiat Chrysler Automobiles said that because the problem was detected quickly, no more than an estimated 13 percent of the total recall amount was affected by the "suspect components." The company is arranging for the owners of the 65 vehicles to received inspections on-site. If a problem is detected, then the SUV will be taken to a dealership for service.
Owners can search to find if they are affected through their vehicle's VIN, or vehicle identification number. The number can be found at the base of a vehicle's windshield or on the placard on the driver's side doorjamb.
The company listed two websites, here and here, that can be used to search for if an owner's vehicle is affected by the recall.
© Copyright IBTimes 2023. All rights reserved.