FIFA Appoints 'Match Observers' To Tackle Racism Ahead Of 2018 World Cup Qualifier Matches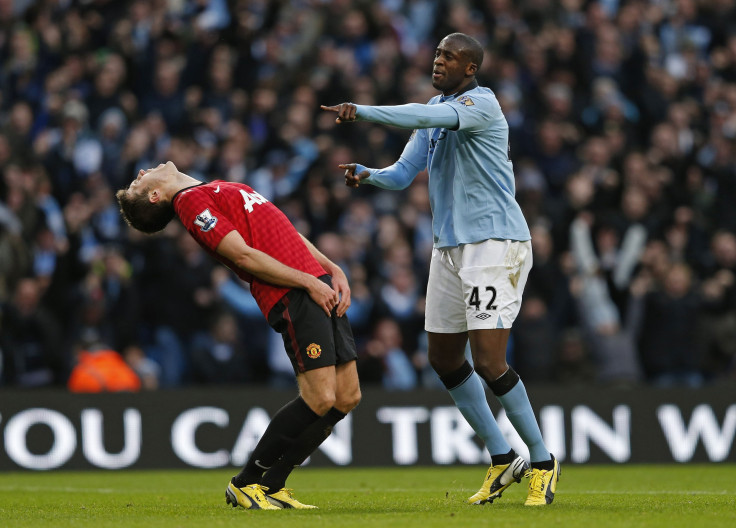 The Fédération Internationale de Football Association (FIFA) announced a new system on Tuesday to look into incidents of racism and discrimination ahead of the 2018 World Cup qualifier matches in Russia. The system, which calls for the formation of "match observers," was launched at Wembley Stadium in London.
Manchester City midfielder Yaya Toure, who faced racial abuse while playing against CSKA Moscow in the Champions League in 2013, was also present at the launch.
The observers will be trained to look more closely for racism-related incidents and report them to FIFA, which will then impose disciplinary sanctions against the country involved, the Press Association reported. The effort is being undertaken after recommendations by the FIFA anti-discrimination task force, and is being implemented in collaboration with the European anti-discrimination body Fare.
"The introduction of match observers was one of the key recommendations of our Task Force in order to tackle discriminatory incidents in football. With this new system we are providing our disciplinary bodies with the tools they urgently need to effectively combat racism and discrimination in our sport," Jeffrey Webb, the chairman of the FIFA Task Force and the organization's vice-president, said in a statement.
Sova Center, a Moscow-based racism-monitoring group, estimated that nearly 200 incidents of racism were committed by Russian fans between 2012 and 2014, according to the Press Association.
"I'm very satisfied to see that FIFA is taking this issue very seriously and putting in place concrete measures to stop behavior which goes against the spirit of our sport," Manchester City's Toure said in the statement by FIFA.
Toure was a victim of racist monkey chants at a Champions League match against CSKA Moscow in 2013. The Union of European Football Associations (Uefa) had then punished the team by ordering the partial closure of its stadium during the club's next Champions League match.
"The fight against racism is a high priority for Uefa," the organization had said, in a statement, according to BBC, adding: "The European governing body has a zero-tolerance policy towards racism and discrimination on the pitch and in the stands."
© Copyright IBTimes 2023. All rights reserved.