FIFA Corruption: Sepp Blatter Criminal Probe Underway In Switzerland, Reports Say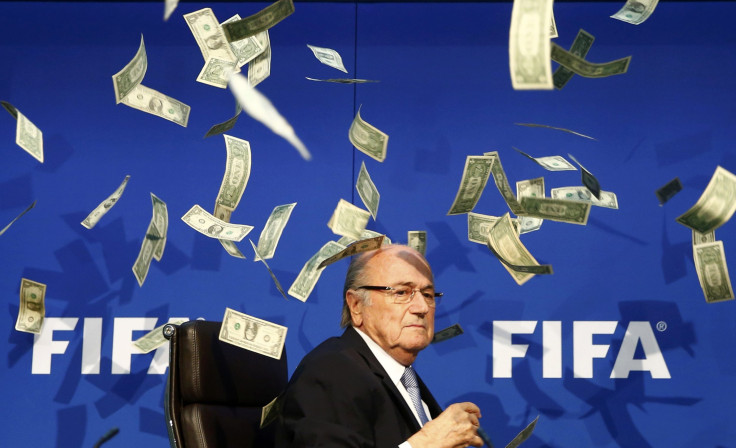 Switzerland's attorney general's office formally opened a criminal probe Friday into FIFA President Sepp Blatter on "suspicion of criminal mismanagement and misappropriation," the New York Times reported. Swiss and American authorities have scrutinized Blatter for months after the arrests last May of 14 executives, including nine current and former FIFA employees, on corruption charges related to media rights deals with the international soccer governing body.
Swiss authorities reportedly questioned Blatter on Friday and conducted a raid at his office. The investigation into Blatter's actions centers on allegations that he and Jack Warner, a former FIFA official who was among those indicted in May, entered into a World Cup media rights contract in 2005 that was "unfavorable to FIFA," as well as a purported bribery incident involving European soccer chief Michael Platini.
Blatter won reelection as FIFA's president last July, just days after the unprecedented corruption arrests. He announced his resignation a few days later, stating that he would remain in office to spearhead FIFA's attempts at self-reform until his replacement could be selected at a special FIFA Congress in February 2016.
© Copyright IBTimes 2023. All rights reserved.