Financial Wealth Rising Rapidly in China, India And ASEAN Economies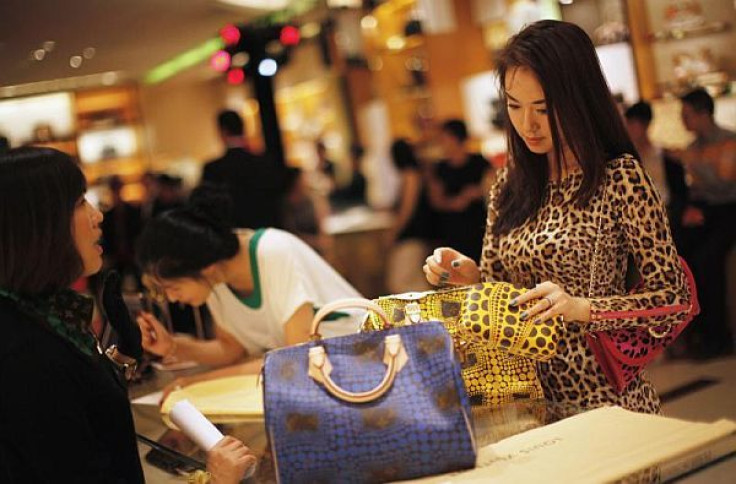 It's hard to overlook the Asian luxury shopper. By 2015, financial wealth in China might overtake Japan's, while emerging Asia is on course to eclipse the U.S., economists estimate. Luxury stores on Fifth Avenue seem to agree, as they begin to make Mandarin-speaking staff and accepting China UnionPay's debit and credit cards an industry standard.
If the current trends persist, financial wealth is likely to grow even faster in the Association of Southeast Asian Nations (ASEAN) and India than in China over the coming five years, according to Frederic Neumann, an HSBC economist in Hong Kong.
Based on HSBC's calculation -- by adding the value of bonds and stocks to broad money supply and stripping out net foreign holdings -- Asia, including Japan, has more than tripled its financial wealth since 2001 to just over $80 trillion.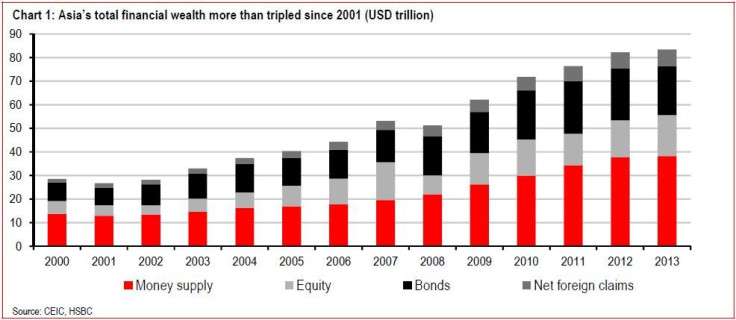 "Apart from this rapid growth, what's also interesting is that, for the region overall, the relative share of money, equity and bonds has not really changed over time," Neumann noted. "Thus, despite rapidly growing, and spreading, prosperity, the diversification of financial assets has not greatly increased."
Japan used to dominate, but China is quickly catching up. The latter surpassed the former as the world's second-largest economy in 2010.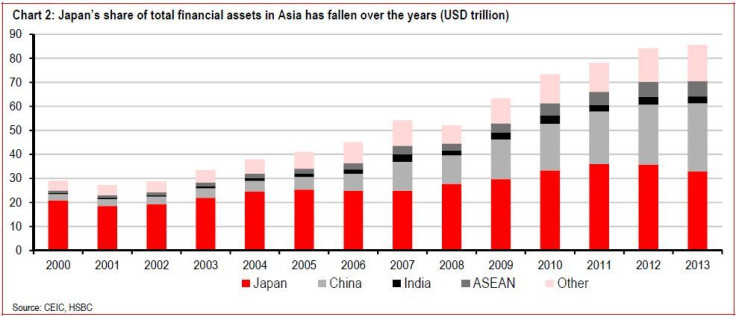 Using the measure of total financial assets, adjusted by foreign holdings, Asia surpassed the U.S. in 2007.
"Even more remarkable is that Asia excluding Japan is rapidly catching up as well," Neumann said. "Leaving out China as well, the region would take just another 10 years to exceed U.S. financial wealth."

Japan and China clearly account for the largest chunk in Asia, with the latter closing in on the former. ASEAN also raised its share from 5 percent to 8 percent of the regional pie, while Korea and Taiwan dropped back a little. India, meanwhile, might have had a stronger showing last year if it weren't for the slide of its currency over the previous 12 months.
"Altogether, a shiny future, indeed," Neumann said. "That is, as long as nothing disrupts trends in the meantime."
© Copyright IBTimes 2023. All rights reserved.
FOLLOW MORE IBT NEWS ON THE BELOW CHANNELS