Flash Floods In Pakistan Kill At Least 30, Several Others Missing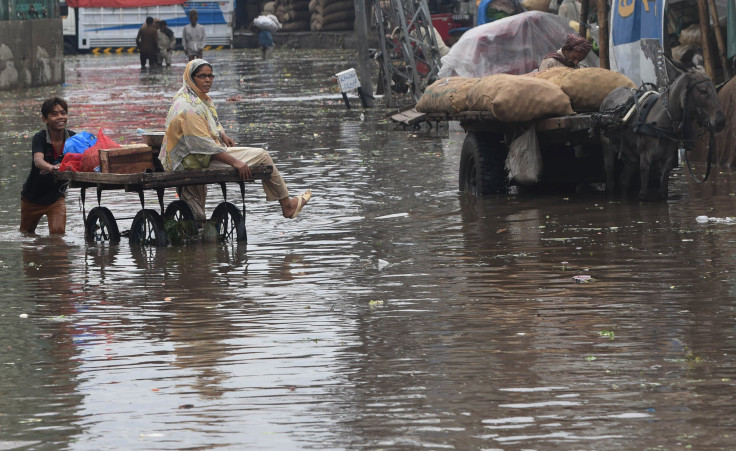 At least 30 people were killed as heavy monsoon rains triggered flash floods in a remote village in northern Pakistan, close to the Afghan border, officials reportedly said Sunday.
The mayor of Chitral district, Maghfirat Shah, said heavy monsoon rains and flash floods washed away a mosque and several houses in Ursoon, southwest of the district in Khyber Pakhtunkhwa province. The Associated Press (AP) reported him saying that four women and five children were among the 30 killed.
Dozens of worshippers were swept away in the flood waters as people were offering up special Ramadan prayers at the mosque, which was destroyed along with nearby houses and a security post.
There are fears that the death toll will increase once rescuers reach remote mountainous areas.
Osama Ahmad Warraich, deputy commissioner of Chitral, told Al Jazeera that at least 11 people were still missing. "Most bodies had been identified, however, some bodies might have been washed away to Afghanistan," he said.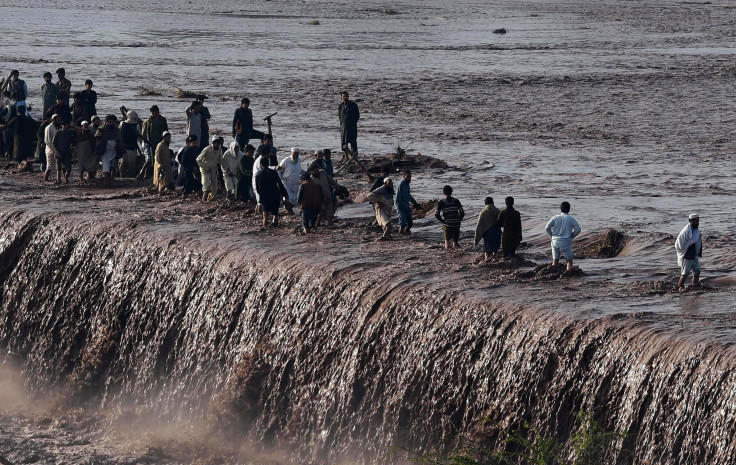 The AP reported that a spokesman for the disaster management authority, Yousuf Zia, said search crews recovered the bodies of seven people. He said 30 people were missing and believed dead. Authorities called for helicopters to join the rescue and relief operation because nearby roads had been washed away, Zia said.
The provincial chief minister, Pervez Khattak, expressed his grief over the tragedy and announced that the families would receive compensation of $300 for each loss of life. He said that he had given orders for disaster management officials to quickly provide the affected communities with tents, food, medicine and other relief goods.
In April, rains and landslides killed at least 127 people in Khyber Pakhtunkhwa, Gilgit-Baltistan region and Pakistan-administered Kashmir.
Pakistan faced its worst floods in recent times in 2010, when almost a fifth of the country's total land mass was affected — killing nearly 2,000 people and displacing some 20 million.
© Copyright IBTimes 2023. All rights reserved.