Flipkart, India's Largest Online Retailer, Raises $1B In Fresh Capital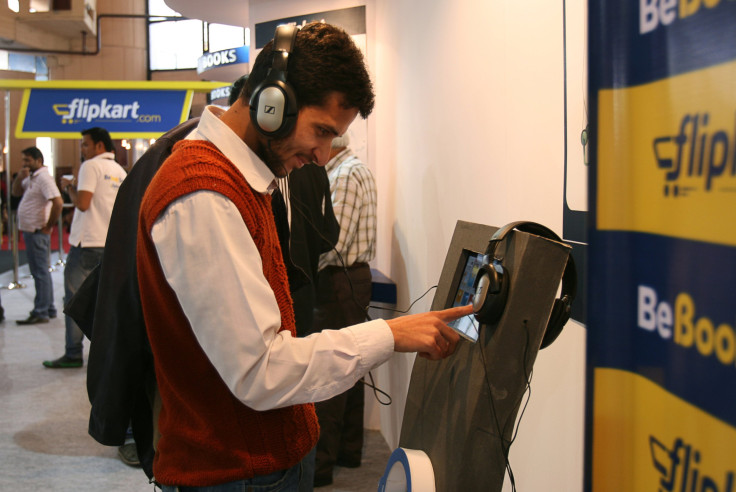 Indian e-commerce giant Flipkart announced on Tuesday that it has raised $1billion in fresh capital from a group of investors, making it the largest capital infusion for an Indian internet company in a single round, The Economic Times reported Tuesday.
The Bangalore-based company, which was started in 2007 by two former employees of Amazon.com, Inc. (NASDAQ:AMZN), reportedly raised the capital through a combination of funds provided by its existing investors -- DST Global, Tiger Global and Accel Partners -- and new investors such as T. Rowe Price and the Singapore sovereign wealth fund GIC.
"This is big milestone not just for Flipkart, but for Internet firms in India in general," Flipkart CEO Sachin Bansal reportedly said at a press conference Tuesday. "Our belief is getting validated that India can produce multi-billion-dollar companies."
In its previous round of funding in May, Flipkart had raised $210 million from a group of investors led by DST Global , which is owned by Russian billionaire Yuri Milner and has substantial investments in Facebook Inc (NASDAQ:FB), Twitter Inc (NYSE:TWTR) and the China-based Alibaba group. Accel Partners, an early investor in Flipkart, is also an investor in Facebook.
With the latest, and largest, round of funding, Flipkart is now valued at about $7 billion -- more than double the $2.6 billion valuation it received in May, The Economic Times reported. In March, Flipkart also hit $1 billion in sales, becoming the first Indian e-commerce company to do so.
The $1 billion in funding will help the company compete with Amazon -- the world's largest online retailer -- which entered India in June 2013, and has been aggressively slashing prices to capture the market.
© Copyright IBTimes 2023. All rights reserved.