Floyd Mayweather vs. Conor McGregor Betting Odds: Fans Overwhelmingly Picking UFC Star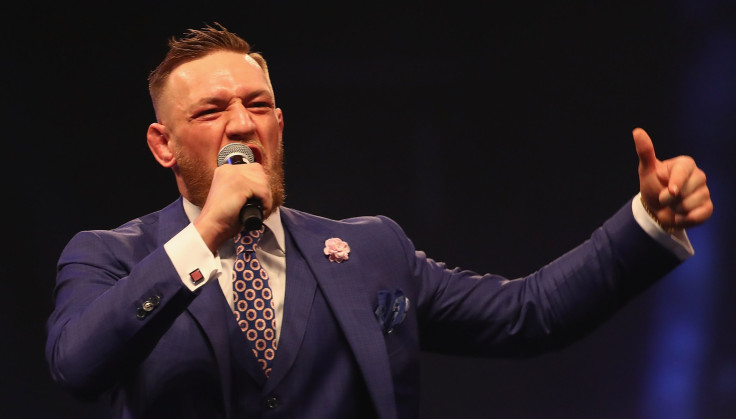 When Floyd Mayweather and Conor McGregor finally step inside the ring opposite each other on Aug. 26 at T-Mobile Arena in Las Vegas, the majority of fans will be rooting for the UFC star. McGregor was treated as the crowd favorite during the city press tour for the fight last month, and that has been reflected in the decisions being made by the betting public.
With his betting odds starting at +1100 and moving to as low as +400 at various sportsbooks, an overwhelming percentage of gamblers are picking an upset. That means bookmakers are rooting for Mayweather.
READ: Floyd Mayweather Betting Odds, Chance For Knockout Or Decision
According to ESPN.com's David Payne Purdum, there have been 32 bets on McGregor for ever one bet on Mayweather at MGM sportsbooks.
Rooting for Mayweather seems to be the ideal position for the biggest sportsbooks in Las Vegas. He's 49-0 in his professional boxing career, having defeated the best fighter of his generation. In a few weeks, he'll be facing McGregor, who doesn't have one professional boxing match on his resume.
"We're comfortable needing Mayweather, let's just say that," William Hill U.S. director of trading Nick Bogdanovich told ESPN Sunday. "Right now, we're comfortable where we're at, but talk to me in another two weeks, when [the liability] keeps growing and growing and we might not be so comfortable. It's a crazy decision."
Mayweather's odds don't exactly reflect the level of his opponent, even if McGregor actually has a puncher's chance. As a -600 favorite at some sportsbooks, Mayweather has been given better odds to win previous fights against accomplished boxers.
McGregor isn't used to being this much of an underdog, though he has continued to surprise the MMA world throughout his UFC career. His odds were close to even against former UFC featherweight champion Jose Aldo at UFC 194, and he needed just 13 seconds to secure a knockout. McGregor was only a slight favorite in his last two fights when he picked up wins over Nate Diaz and Eddie Alvarez in two different weight classes.
McGregor certainly believes he'll make money for all of the fans that have placed bets on him. Having predicted a knockout of Mayweather within four rounds on multiple occasions, he continues to promise a victory on social media.
Maybe that's been part of the reason why the public support of McGregor has not lessened. The fight was made official on June 14, and as the date of the bout gets closer, bets continue to pour in on the UFC lightweight champion.
"We could be in a position on the fight, for example, where we can lose several million and only win a few hundred thousand," Jason Simbal, vice president of risk for Las Vegas sportsbook operator CG Technology, told ESPN.com. "That is not the scenario any sportsbook really wants to be in."
READ: Conor McGregor Continues To Promise Victory
The betting odds indicate that a knockout for Mayweather is the most likely scenario. If McGregor is going to pull off the upset, it's almost certainly going to have to be with an early stoppage of his own.
Mayweather has won seven straight fights by decision. In McGregor's UFC career, only two of his 10 fights have gone the distance.
© Copyright IBTimes 2023. All rights reserved.