Ford Demos Headless, Human-like Delivery Robot
Ford Motor Company is testing a headless, humanoid robot that will partner its future fleets of self-driving vans in delivering packages to customers.
The foldable delivery robot called "Digit" has two arms, two ostrich-like legs, sensors and can pick-up and stack boxes weighing up to 18 kg (40 lbs). It can climb steps and is also agile and tough enough to catch itself during a fall by using its arms to decelerate.
Digit can also walk on uneven terrain and remain upright even if bumped. It folds down to suitcase size when riding as a passenger in a delivery van. Unveiled only last February, Digit was developed by robotics firm, Agility Robotics, based in Oregon.
Ford said it's testing Digit to carry packages from its self-driving vans to customers' homes. Digit will be the passenger in Ford's self-driving vans also currently being tested.
Ford's concept for on-demand delivery will see its self-driving vehicles transport packages to online shoppers' homes. Digit will then step-out of the vehicle and carry the goods to a customer's doorstep.
A video released with its announcement shows a customer making an order online. His order is packed into a cardboard box by a human.
Digit carries the box to a self-driving van. Once the van arrives at its destination, a door opens, and Digit folds out of it. The delivery robot gets the correct package and delivers it to the home's doorstep.
Ford found out it was sometimes inconvenient for people to leave their homes (especially when it rains) and retrieve a package from a self-driving van. It decided to partner with Agility Robotics to develop a robot that solved this problem.
Working in tandem, the self-driving van and Digit can "learn" to be more efficient by studying the surrounding environment.
"A self-driving vehicle is capable of creating a detailed map of the surrounding environment, so why not share that data with Digit instead of having it recreate the same type of information?" wrote Ford in a blog post.
Agility Robotics explained Digit's four degree-of-freedom (4-DOF) arms greatly extend both the mobility and utility of Digit compared to Cassie, the older-generation, ostrich-like robot from which it was derived.
Digit's torso houses two multi-core CPUs. It also has a modular payload bay that allows the installation of a third computer to support additional perception and reinforcement learning capabilities.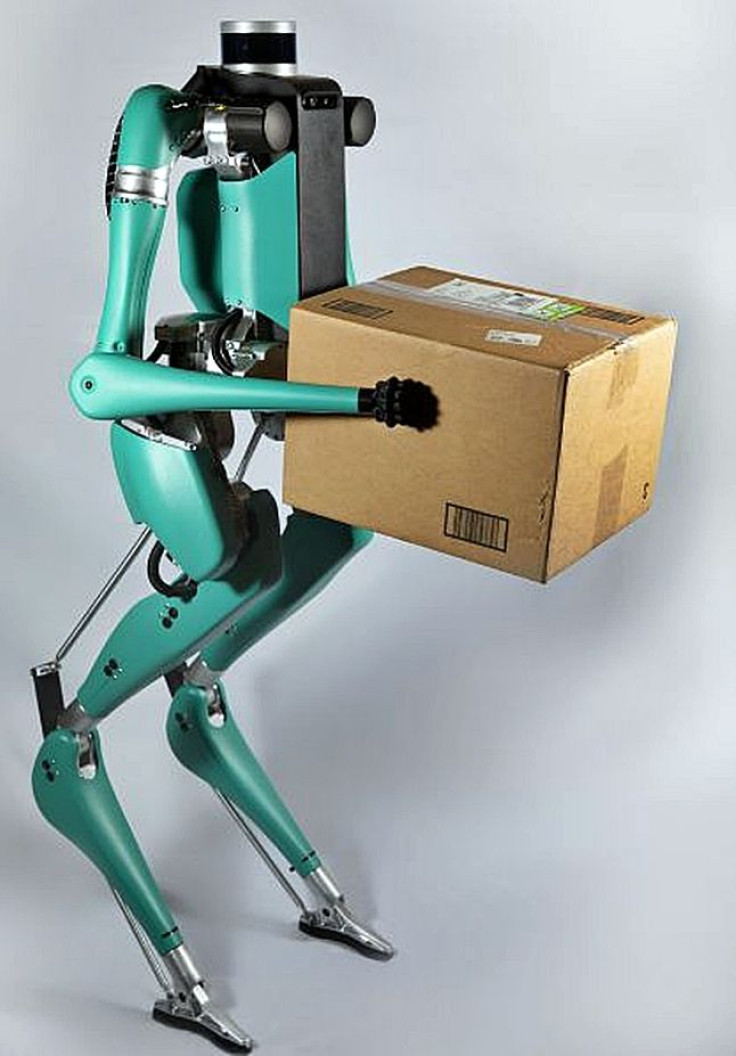 © Copyright IBTimes 2023. All rights reserved.