Ford Launches Hands-Free Driving For Mustang Mach-E, All 2021 Vehicle Models
Ford (F) has added a hands-free driving feature to its all-electric Mustang Mach-E that will be available on more than 100,000 miles of highway driving in the U.S. and Canada.
"The stress of long highway drives remains a huge issue for drivers around the world," Hau Thai-Tang, Ford's chief product development and purchasing officer, said in a statement. "By introducing driver-assist technologies like Active Drive Assist, Ford's version of hands-free driving, we're allowing our customers to feel more confident whenever they're behind the wheel."
Through the hands-free mode, drivers can drive with their hands off the steering wheel, while paying attention to the road ahead on long drives. Drivers will be monitored by the Active Driver Assist to ensure they are still paying attention to the road, using infrared cameras.
Ford tested the Active Drive Assist feature on a road trip that included "snow, rain, sun, dark nights, traffic jams, and open roads." The tests occurred across the U.S., Canada, and Europe.
"Our team has aggressively tested Active Drive Assist to bring something to our customers' lives that they can trust," Justin Teems, Ford's Active Drive Assist feature lead, said in a statement. "We go to far-flung places around the U.S. and Canada – from Florida to California, from Quebec to Texas, Wyoming and Idaho – to try to stimulate those rare-case sensor measurements we might not get anywhere else, capturing data in a number of different ways."
The Active Drive Assist will also be offered throughout Ford's 2021 vehicle lineup.
Ford stock was trading at $6.34 share at 12:49 p.m. EDT, $0.01 from 0.08%.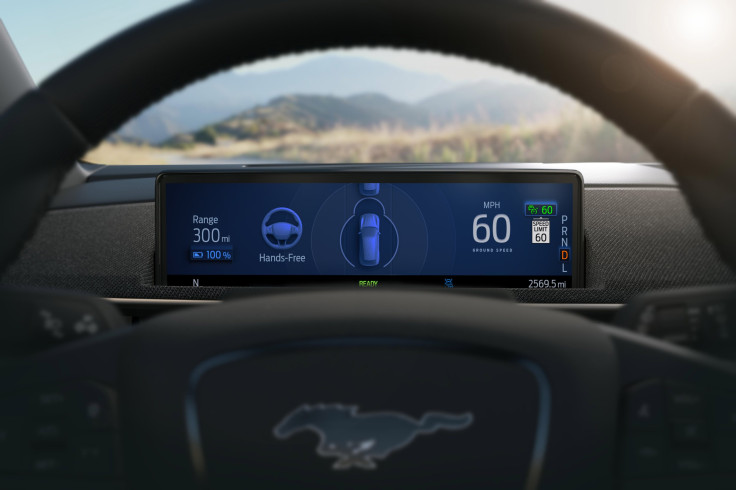 © Copyright IBTimes 2023. All rights reserved.