Ford Layoffs 2022: Why The Automaker Reportedly Plans To Cut 8,000 Jobs
Ford (F) has plans to cut as many as 8,000 jobs as it continues making its push into the electric vehicle market.
According to a report from Bloomberg, the Dearborn, Michigan-based automaker is looking to cut $3 billion in costs by 2026, with job cuts coming to its newly formed Ford Blue business unit.
Back in March, Ford separated internal combustion engine vehicles and electric vehicles into two units – Ford Blue and Model e. The job eliminations will come from the internal combustion Ford Blue unit, in addition to other salaried positions in the company, sources for Bloomberg said.
The cuts are expected to begin this summer but could come in phases, with the majority of the layoffs affecting salaried jobs. However, the report did indicate that the job cut plans are not final and could still change.
Ford CEO Jim Farley has said that he is looking to turn Ford Blue into a "profit and cash engine for the entire enterprise," which will require workforce cuts.
"We have too many people," Farley said at the Wolfe Research auto conference in February. "This management team firmly believes that our ICE (internal combustion engine) and BEV (battery electric vehicle) portfolios are under-earning."
In a statement to the news outlet, Ford Chief Communications Officer Mark Truby, who did not confirm the layoffs, said the company is looking to reshape its organization. He added, "As part of this, we have laid out clear targets to lower our cost structure to ensure we are lean and fully competitive with the best in the industry."
Ford has a goal of building 2 million BEVs a year by 2026, significantly increasing its sales of 27,140 EVs in 2021. The automaker has also committed $50 billion in spending on electric vehicles, up from its initial goal of $30 billion.
Ford recently launched the F-150 Lightning to great fanfare as demand for the electric truck surged so much so that reservations for the pickup were halted for the first model year of the pickup.
While Ford is looking to make a heavy investment in EVs, the monies for the venture need to come from its ICE business as Farley told Bloomberg in March, "The funding for that $50 billion, it's all based on our core automotive operations."
The company has seen its share price drop 39% this year through Tuesday, Bloomberg said.
As of Thursday premarket hours, shares of Ford were trading at $12.78, up 5 cents or 0.39%.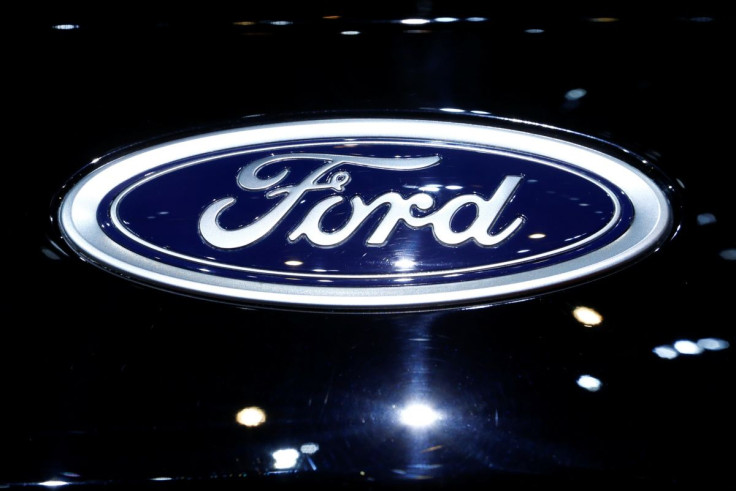 © Copyright IBTimes 2023. All rights reserved.