Why Tesla Won't Always Be An EV Leader: Ford, GM Expected To Lead Market By 2025 [Study]
While Tesla is seen as a sales leader in the electric vehicle market, the automaker won't be able to stay ahead of its competition for long, according to a new study from Bank of America.
The annual study, dubbed "Car Wars," predicts that Ford and GM will surpass Tesla in EV sales by 2025 as they scoop up more market share.
John Murphy, senior auto analyst at Bank of America, estimated that Tesla's more than 70% market share could decline to about 11% over the course of the next three years, allowing Ford and GM to pick up about 15% of the market with their EVs.
The reason for Tesla's predicted decline is billionaire CEO Elon Musk's slower product introductions and smaller vehicle portfolio, which may afford GM and Ford time to "catch up."
"He's introducing product at a slower rate," Murphy said, as reported by The Detroit News. "He doesn't have a full product portfolio, so there's huge opportunity for manufacturers to shoot the gap and catch up a bit."
The "Car Wars" report indicated that Ford has a strong chance of pulling in market share as it has a forecasted vehicle replacement rate that is the highest in the auto industry at 23.7% for model years 2023 to 2026.
GM is not that far behind, as the study estimated that GM's vehicle replacement rate will be 22.4%.
Tesla's replacement rate, which was not outlined in the study, is thought to be slower with a delayed launch of the Cybertruck and slow EV updates that doesn't follow a model year schedule.
According to Murphy, "One of the biggest mistakes that whenever they look back at this in five to 10 years, is that Tesla didn't take greater advantage of the free money it could have gotten, raise much more, open capacity faster, grow much faster and shut the door."
Murphy thinks that Musk "didn't move fast enough. He didn't recognize what was going on in the market. He had tremendous hubris that they would never catch him, they would never be able to do what he's doing, and they're doing it," according to Motor Trend.
Electric vehicle investments at Ford and GM are also significant, as GM expects to spend $35 billion by 2025 on electric and autonomous vehicles, while Ford has said it will spend $50 billion by 2026 for EVs.
Production numbers planned by Ford and GM are also higher, with 2 million annually and 400,000 units, respectively, produced in the coming years. Murphy said in the report that as much as 40% of all vehicles will be EVs by the 2026 model year.
Others to watch, according to Murphy, are Stellantis and Nissan as prices drop to remain competitive.
"If you were to look at the risk of there being price spoilers in the market relative to all this great pricing driving profitability right now, the ones you really need to watch is Stellantis and Nissan," he said, as reported by The Detroit News."There's a lot of risks there because they don't have the great products that a lot of the rest of the industry is putting out."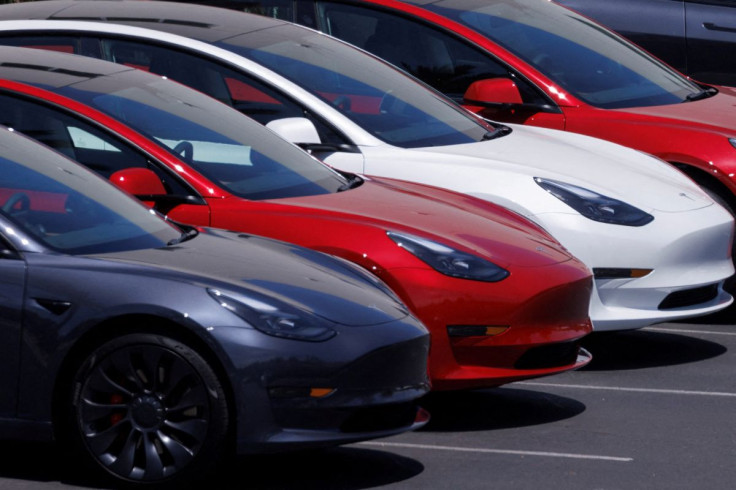 © Copyright IBTimes 2022. All rights reserved.
FOLLOW MORE IBT NEWS ON THE BELOW CHANNELS