Ford Recall 2022: Your F-150 Pickup Truck Could Need Transmission Repairs
Ford (F) has issued another recall for its F-150 pickup truck, this time because the transmission may unexpectedly shift into neutral while driving.
The recall affected over 47,000 2021 F-150 trucks with 3.5 L GTDI, 2.7 L, or 5.0 L engines and the 10R80 transmission, according to the recall notice.
The issue stems from a diagnostic trouble code for low transmission fluid pressure that may falsely activate and cause the transmission to shift into neutral without warning.
The problem could cause a loss of drive power and increase the potential risk of a crash. Ford said in its recall notice that the issue can occur at any drive speed.
To repair the transmission problem, Ford dealers will update the powertrain control module software at no charge to affected F-150 owners. Impacted truck owners are expected to begin receiving recall notices on May 2.
Questions about the recall can be directed to Ford customer service at 1-866-436-7332.
Ford said it is not aware of any reports of accidents or injuries related to the recall condition.
The notice from Ford follows another recall from the automaker for its 2021 to 2022 F-150 trucks that have trailer brakes that may fail due to a software error. The recall also impacts 2022 Maverick, Expedition, Lincoln Navigator, F-250, F-350, F-450, and F-550 vehicle models.
Ford said its dealers will update the integrated trailer brake control module software in the affected vehicles at no charge to owners. Recall notices will go out beginning on April 18 for the trailer brake repair.
As of Wednesday premarket hours, shares of Ford were trading at $15.45, down 37 cents, or 2.34%.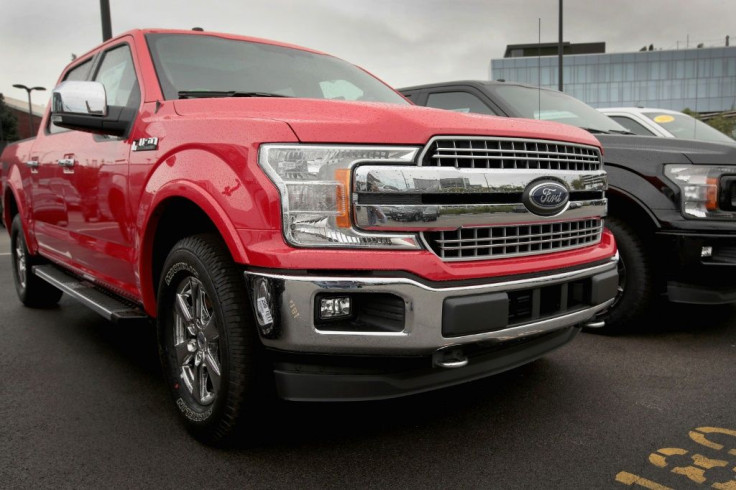 © Copyright IBTimes 2023. All rights reserved.