Ford Recall: Full List Of Cars And SUVs Affected By Fire Hazard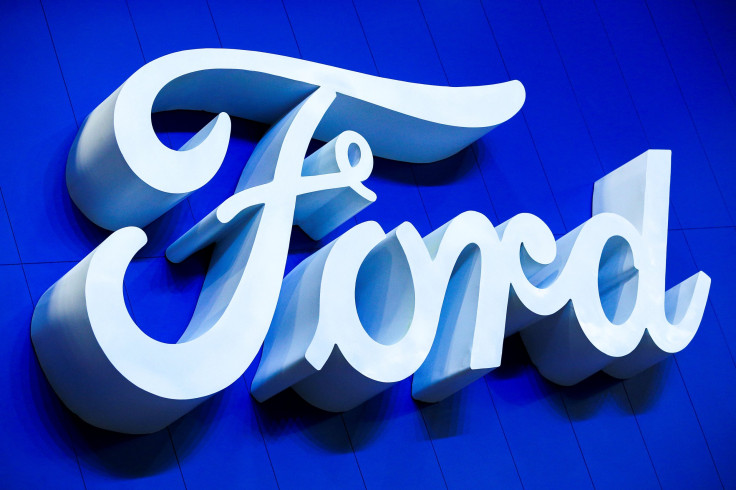 The Ford Motor Company has issued a big safety recall on select models and has also issued an expansion for another recall. In total, the major car manufacturer has recalled about $441,000 Ford vehicles.
The car company issued the safety recall in North America for about 230,000 select models that included particular 2013-15 Ford Escapes, Ford Fusions, Ford Fiesta ST models and Ford Transit Connect. The company learned that particular vehicles outfitted with 1.6-liter GTDI engines could potentially cause under-hood fires, Ford announced Wednesday.
Twenty nine reports of the fires came from both the U.S. and Canada and were associated with the engines. No related injuries were had been reported as of Thursday.
Read: Ford Motor Issues Its Second-Largest Recall Of 2016, Covering Older F-150, Expedition, Mustang And Lincoln Navigator Vehicles
"In the affected vehicles, a lack of coolant circulation could cause an engine to overheat, resulting in a crack in the cylinder head," Ford's recall statement specified. "A cracked cylinder head can result in a pressurized oil leak."
Specifically, leaking oil that hits a hot engine could lead to a fire. Drivers of the following vehicles were encouraged to visit their dealers if their cars overheated, leaked coolant or if coolant needed to be added often. Ford will also mail drivers instructions on how to refill and check their coolants.
The recall reference number is 17S09. Here is the full list of cars affected by this particular recall:
-2013-15 Transit-Connect – Valencia Assembly Plant, June 13, 2013 to Dec. 14, 2014
-2014-15 Fiesta ST – Cuautitlan Assembly Plant, Jan. 22, 2013 to May 27, 2014
-2013-14 Fusion – Hermosillo Assembly Plant, Feb. 15, 2012 to June 6, 2014
-2014 Escape – Louisville Assembly Plant, Feb. 12, 2013 to Sept. 2, 2014
The company has also listed an expansion upon another existing safety recall on select cars. About 211,000 cars were recalled due to a door latch issue. The "pawl spring tabs" located on the side door latches could break, which could leave doors unable to close. No incidents or injuries were reported with that particular recall, either. Last fall, Ford recalled more than 2.3 million cars due to door latch issues, CNBC reported.
For the door latch recall expansion, the reference number is 15S16. Car dealers will replace all of the door latches free of charge for the following vehicles:
-2013-14 Lincoln MKZ – Hermosillo Assembly Plant, June 1, 2013 to Oct. 31, 2013
-2014 Fusion – Flat Rock Assembly Plant, June 18, 2013 to Oct. 31, 2013
-2013-14 Fusion – Hermosillo Assembly Plant, June 1, 2013 to Oct. 31, 2013
-2014 Fiesta – Cuautitlan Assembly Plant, June 1, 2013 to Oct. 31, 2013
In its complete recall list, Ford also recalled a smaller number of cars, one group related to a compliance recall and another smaller safety recall for driveshaft replacements.
© Copyright IBTimes 2023. All rights reserved.
FOLLOW MORE IBT NEWS ON THE BELOW CHANNELS