Ford Recalls 2013 Escape Because Carpet Gets In The Way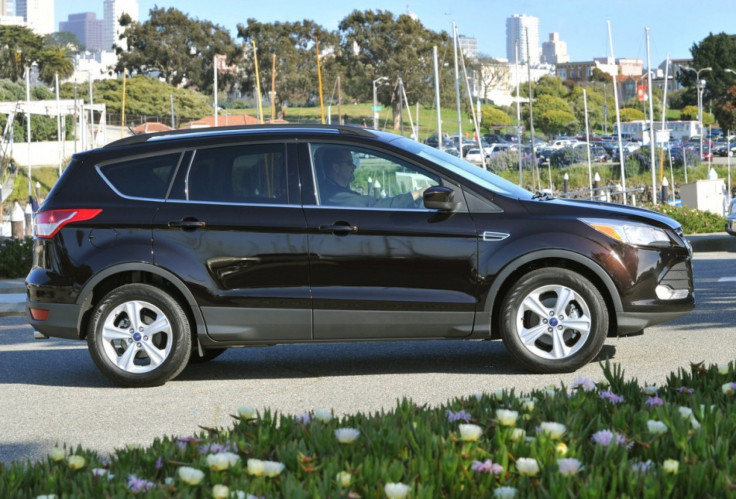 Ford Motor Company (NYSE: F) joined Toyota in recalling cars because the carpeting got in the way. Ford is recalling 8,266 new 2013 Escape cars because the carpet can get in the driver's way and make it hard to put on the brakes.
According to filings with the National Highway Traffic Safety Administration, certain 2013 Ford Escape vehicles manufactured between March 8 and June 7, 2012 are affected by the flaw wherein mis-position carpet padding the center console trim panel may be pushed outboard of the intended position, reducing clearance relative to the pedal package. Basically, some of the cars had the carpet installed in the wrong place, and it means there is not enough clearance under the brake pedal, and the driver's foot can bump into the side of the pedal, making it hard to stop.
The mispositioned carpet does not affect the accelerator carpet or cause stuck pedals. Rather, it makes it difficult to transfer between the gas and brake, which can result in longer stopping distances for obvious reasons. Ford will notify owners by mail and will replace the carpeting at a dealership.
Ford Motor Company (NYSE: F) shares fell 0.11 percent to $9.26 in trading Monday.
© Copyright IBTimes 2023. All rights reserved.