Foreign Political Groups Like PLO Safe From Torture Suits In U.S.: Supreme Court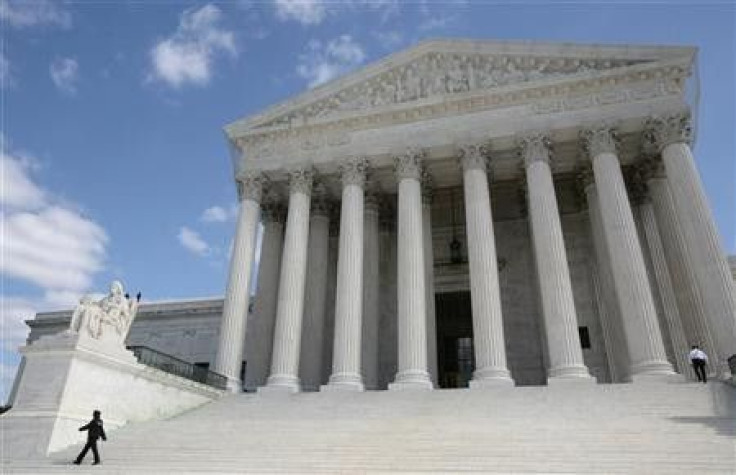 Foreign political and governmental organizations accused of carrying out human rights abuses are shielded from federal lawsuits, the U.S. Supreme Court ruled Wednesday.
The justices, in a unanimous decision, said the family of Azzam Rahim -- an American citizen who was tortured and murdered during a trip to the West Bank in the 1990s, -- was unable to sue the Palestine Liberation Organization and Palestinian Authority, whose intelligence officials allegedly carried out the extrajudicial killing.
Lawyers for Rahim's family sued the two political groups under the 1991 Torture Victim Protection Act, which opens a legal avenue for victims and their families to go after individuals for human rights violations committed under a foreign nation's authority.
For the justices, the main issue is whether individual meant a natural person or an entity. Congress never defined the word, leaving the justices to rely on the word's plain meaning.
No one, we hazard to guess, refers in normal parlance to an organization as an 'individual,' Justice Sonia Sotomayor wrote in the opinion. Federal statutes routinely distinguish between an 'individual' and an organizational entity of some kind.
The case was argued alongside another that will determine whether corporations can be held liable in a U.S. court for human rights abuses. The case involves a group of Nigerian nationals that accused Royal Dutch Shell Petroleum of helping the Nigerian government violently crack down on protests against oil exploration in the Niger Delta.
The Nigerians sued under a 1789 law passed in the First Congress called the Alien Tort Statute, that allows federal courts to have jurisdiction over any lawsuit from an alien for a tort only, committed in violation of the law of nations or a treaty of the United States.
While corporations in the U.S. are treated as persons, international law is silent on the matter. The justices punted on a ruling until the next Supreme Court term in order to weigh the scope of the 223-year-old Alien Tort Statute.
© Copyright IBTimes 2023. All rights reserved.
FOLLOW MORE IBT NEWS ON THE BELOW CHANNELS