Former Boxing Champ Who Attempted Suicide Recovers, Has Advice For Battling Depression
Former light-welterweight boxing champ Ricky Hatton has some advice for people battling depression.
Hatton, also known as "Hitman," was once regarded as a rock-hard boxing champ who knocked people out inside the boxing ring. However, some may have not heard that he actually contemplated suicide after losing to undefeated world champion Floyd Mayweather Jr. in 2007.
Hatton recently revealed more about his depression and more importantly how he managed to get back on track. In a recent talk with Manchester Evening News, Hatton detailed his mental health struggles and how losing boxing fights drastically affected his personal life.
"I was always very depressed, even when I was a youngster. And then I had loads of success at boxing and then I didn't. First time I had my defeat, it was very hard to come to terms with," Hatton revealed.
The British boxing star then continued by admitting that despite his tough image as a world champion, he has had problems stabilizing his confidence all throughout his career. "I had a few personal problems as well, I fell out with my trainer, fell out with my mum and dad. Then I had a couple of wins so my confidence was back up, then I had another defeat and my confidence was back down," Hatton added.
Shortly after losing the final fights of his career, Hatton found a short-term escape from all his problems. However, he also admitted that no matter how hard he partied, the pain always found a way to hurt him inside. "I used to go to the pub then I'd be 'whey' and people would say 'Rick's in, he's a good lad'. It's when you are at home and you wake up in the morning. When I was at home on my own it was horrible. I'd sit in the house and start crying," Hatton admitted.
It had taken seven long years for Hatton to realize that there is still hope. He admitted that it was the birth of his second daughter, Millie, which prompted him to finally face his depression and get some help.
"I held her in the hospital and I thought to myself 'it's not about you, it's about others,'" Hatton recalled.
As Hatton closed out the interview, he shared a piece of advice for other people who are experiencing the same hurdle he once had. "Just go and speak to someone. You don't know when it's getting worse. Sooner or later the bad days out-weigh the good days," Hatton shared.
"You need someone to help you put it right. It takes a lot of courage to turn round and say 'I can't do this, I need help, I'm crying every day. No one should really be embarrassed," Hatton stated.
To this day, Hatton still receives professional help but has managed to live a much better lifestyle. In fact, the 40-year-old boxing legend has just squashed off his long-time feud with his parents.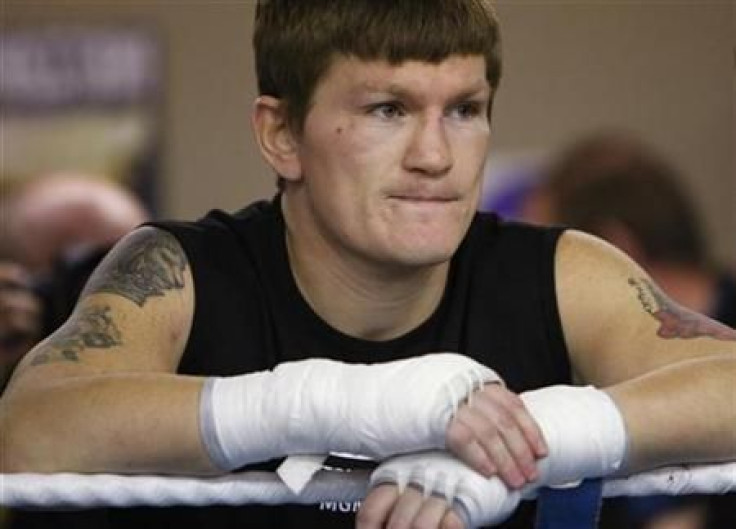 © Copyright IBTimes 2023. All rights reserved.