Former Employee Accuses Chan Zuckerberg Initiative Of Racial Bias
KEY POINTS
Ray Holgado alleged that CZI paid him less than his peers for similar work
Holgado's allegations were investigated internally and found unsubstantiated: CZI
Black employees wrote to Chan in August about systemic racism issues within CZI
A former employee of the Chan Zuckerberg Initiative (CZI) said he faced racial discrimination in the charity owned by Mark Zuckerberg and wife Priscilla Chan and filed a complaint with the California Department of Fair Employment and Housing.
Ray Holgado, who worked with the charity from September 2018 through August 2020, wrote on Medium that he was paid less than his colleagues doing similar work and that his seniors denied him a chance to negotiate a higher pay while non-Black employees were given that opportunity.
The former employee also claimed he was denied promotions and growth and was treated differently because of his race. "Black employees who want to advance within the organization are shut down and labeled as too assertive, while non-Black employees are favored and encouraged," he said.
The CZI denied claims of discrimination, saying that Holgado's concerns were raised internally, investigated and found to be "unsubstantiated". In a statement to TechCrunch, the company said it takes allegations of discrimination seriously and is committed to fair treatment and growth of the whole CZI team.
Holgado said that when these issues were taken to the senior management, the organization reacted defensively and failed to address the issue.
This is not the first time the charity has found trouble of this kind. In June, close to 70 employees of CZI had asked the organization to change its policies to make its philanthropy projects more inclusive.
Some Black employees, including Holgado, had written to Chan in August about systemic racism issues within the organization and its anti-Blackness.
In a post on the National Committee for Responsive Philanthropy, Holgado wrote, "Chan failed to grasp the seriousness of the issue the letter raised, refusing to meet several of the group's requests, most notably declining to provide transparency into CZI's pay equity data as it related to Black employees."
Zuckerberg wrote in a Facebook post a week after George Floyd's death that he and Chan are committed to the work done by CZI. "The CZI initiative has been one of the largest funders, investing $40 million annually for several years in organizations working to overcome racial injustice," he wrote.
About 7.2 percent of the 450-strong workforce of the CZI is Black but the company has faced internal complaints of lack of opportunities and recognition.
The charity was established in 2015, with Zuckerberg and Chan pledging to donate 99 percent of their Facebook shares over their lifetime.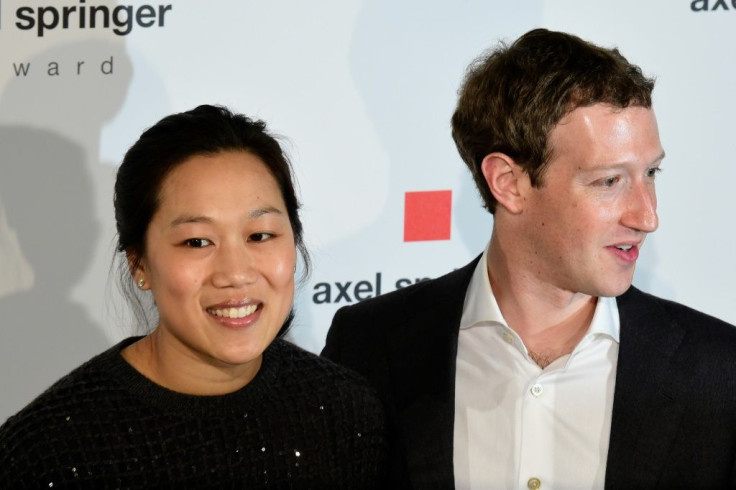 © Copyright IBTimes 2023. All rights reserved.