Former EPA Administrator To Testify In Congress Following 'Crucify' Comment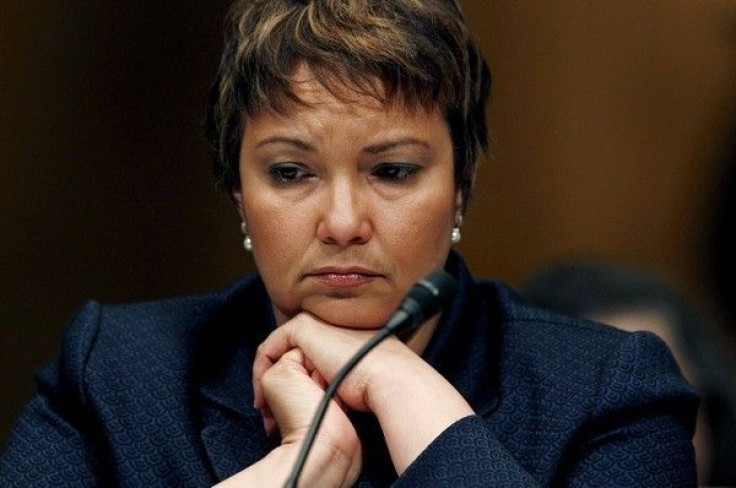 A former U.S. Environmental Protection Agency administrator who compared the agency's regulatory policy to that of Roman crucifixions will provide testimony on Capitol Hill next month.
Al Armendariz resigned in April from his position after comments he made at a small town hall meeting in Texas in 2010 surfaced. He will be testifying to the House Energy and Commerce Committee regarding the EPA's enforcement priorities and standards, reported The Hill.
He oversaw region 6, which includes energy-rich states like Texas, Oklahoma and Louisiana.
On April 27, Armendariz was asked in a letterby Fred Upton, Chairman of the Energy and Commerce committee, to speak to the agency's philosophy and strategy and procedures as it regards energy companies and environmental enforcement.
While you have apologized for these comments, there is genuine concern that your comments reflect the agency's overall enforcement philosophy, read the letter.
Armendariz will testify on June 6.
Speaking to the town hall meeting in 2010, and caught on video, Armendariz made the following comment on his philosophy as to how the EPA should penalize companies who violate laws:
I was in a meeting once and I gave an analogy to my staff about my philosophy of enforcement, and I think it was probably a little crude and maybe not appropriate for the meeting, but I'll go ahead and tell you what I said. It was kind of like how the Romans used to conquer little villages in the Mediterranean. They'd go into a little Turkish town somewhere, they'd find the first five guys they saw and they would crucify them.
Find people who are not compliant with the law, and you hit them as hard as you can and you make examples out of them, and there is a deterrent effect there. And, companies that are smart see that, they don't want to play that game, and they decide at that point that it's time to clean up. And, that won't happen unless you have somebody out there making examples of people.
The comments drew a storm of criticism. Oklahoma Sen. James Inhofe, a Republican, said he was launching an investigation into the administrator's comments and asked EPA Administrator Lisa Jackson to explain the agency's stance on enforcement.
He also suggested that following Armendariz's comments, the EPA led investigations in Pennsylvania, Wyoming and Texas with the goal of linking hydraulic fracturing to water pollution.
To date, the EPA has not proven that hydraulic fracturing contaminates ground water, and has recently said groundwater in Dimock, Pennsylvania, a town on the front lines of the national fracking debate, was not contaminated by natural gas drilling.
© Copyright IBTimes 2023. All rights reserved.
FOLLOW MORE IBT NEWS ON THE BELOW CHANNELS