Former Facebook Security Exec Says Elections Can Still Be Disrupted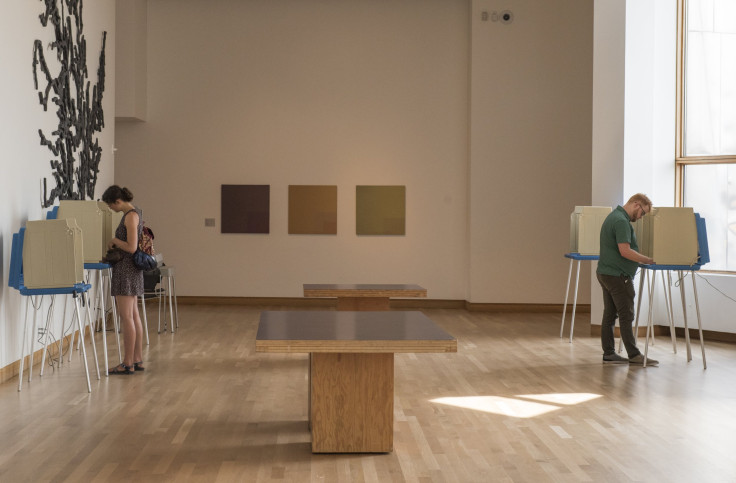 Facebook has been at the center of national discourse around potential election meddling by foreign entities ever since the 2016 presidential election. The behemoth social network has taken several measures to improve the situation ahead of the upcoming November midterm elections, but former security chief Alex Stamos told TechCrunch that there is still a long way to go in regards to election security.
Stamos offered his thoughts on the current state of cybersecurity at TechCrunch's Disrupt event in San Francisco on Thursday. In his mind, the midterm elections still have not been properly secured, and the possibility of chaos is still very much in play.
"There have been positive changes, but overall security of campaigns [is] not that much better, and the actual election infrastructure isn't much better," Stamos told TechCrunch.
Stamos did not necessarily think foreign hackers would use technology to change votes and directly affect the outcomes of elections. Rather, he said they could introduce an element of uncertainty potent enough to make large portions of the electorate lose faith in the United States's democratic systems.
Facebook, for its part, has taken some steps throughout 2018 to try and prevent the kinds of misinformation campaigns that rocked the site in 2016. For example, users who manage sufficiently large pages now have to verify their identities and prove that they reside in the country they claim to live in.
Some pages with large followings had been directly connected to sinister campaigns by Facebook. The site recently announced it had identified and shut down dozens of pages, some of which had hundreds of thousands of followers, for posting misleading and divisive political content. Facebook said they could have been connected to the alleged Russian hacking effort from 2016.
Stamos did applaud efforts by social networks to increase ad transparency. Both Facebook and Twitter have introduced policies in recent months to show users exactly who paid for any political ad they see. The general public now has access to granular data about political ads on their news feeds, which may help thwart attempts to sow chaos.
Stamos had been at Facebook as a security executive since 2015 when he left his post in August. He is now an adjunct professor at Stanford and studies cybersecurity.
© Copyright IBTimes 2023. All rights reserved.