Former Mexico City Mayor Opposes Pemex Reforms, Demands Public Debate With President Pena Nieto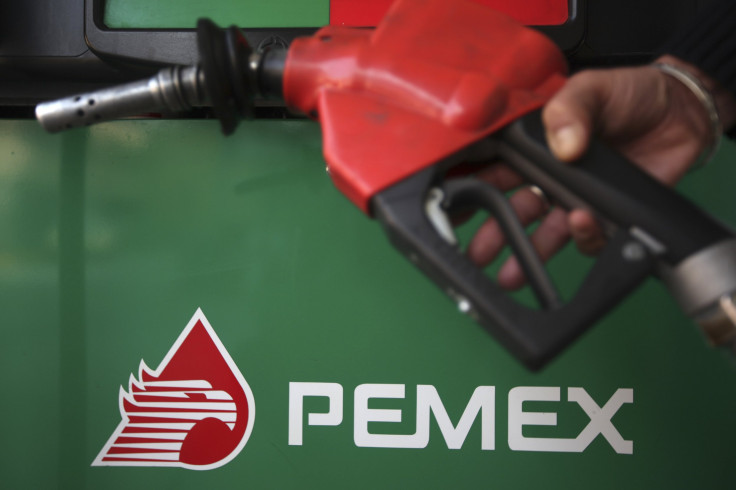 The ex-mayor of Mexico City, Marcelo Ebrard, demanded a face-to-face meeting with President Enrique Pena Nieto over his plans to reform Petroleos Mexicanos -- better known as Pemex, the state-owned energy monopoly -- by opening it up to foreign investors. Ebrard, who unsuccessfully ran for president himself last year, requested that Pena Nieto debate the proposed privatization scheme in a televised forum next Tuesday.
"There is no need to wait for two months to contrast ideas, unless you think the party will be affected, with elections being so soon," Ebrard wrote in a letter to Pena Nieto. Mexico is due to hold elections in 14 of its 31 states July 7. Ebrard specifically criticized Pena Nieto for announcing proposed changes in the Mexican Constitution that would enable reforms in the country's oil-and-gas sector in an interview with the British Financial Times, without having first had a public debate about them in Mexico. "In the future debate, I will show you why your plans are wrong, and I hope I will convince you and change your opinion," the former mayor wrote.
Ebrard is a member of the Democratic Revolution Party, or PRD, while Pena Nieto belongs to the Institutional Revolutionary Party, or PRI.
Pemex, currently the world's seventh-largest oil producer, has monopolized the energy business in Mexico since 1938 when it was nationalized. Under the constitution's Article 27, oil and other natural resources belong to the state. As Bloomberg News reported, however, Pemex desperately needs foreign capital and expertise as its principal asset, the huge Cantarell offshore field in the Gulf of Mexico, is rapidly depleting. Pemex must increase annual investment to exploit untapped shale-gas deposits and deep-water oil reserves.
Until now, Mexican labor unions and nationalists have sought to restrict foreign investments in the company.
"It's obvious that Pemex doesn't have the financial capacity to be in every single front of energy generation," Pena Nieto said in London just ahead of the Group of 8 summit in Northern Ireland this week. "Shale is one of the areas where there's room for private companies, but not the only one."
In an interview with Spain's El Pais, Ebrard admitted Pemex needs to modernize, but not by altering Mexico's constitution. "For many years, investment in Pemex has been put off because no one wanted to undertake tax reforms, but I don't think that the solution lays in changing our nation's collective-ownership rules concerning oil," he said.
Ebrard also complained that Pena Nieto has been less than forthcoming in providing details of his proposed constitutional changes to the PRD. "Article 27 and Pemex are very important reference points for many of Mexico's leftist sectors for reasons of conviction," he said. "As of now, we don't know anything about Pena Nieto's proposal, and for us it is a very bad sign that he has made this announcement while in London."
© Copyright IBTimes 2023. All rights reserved.