'Fortnite' For Android Might Not Be Released On The Google Play Store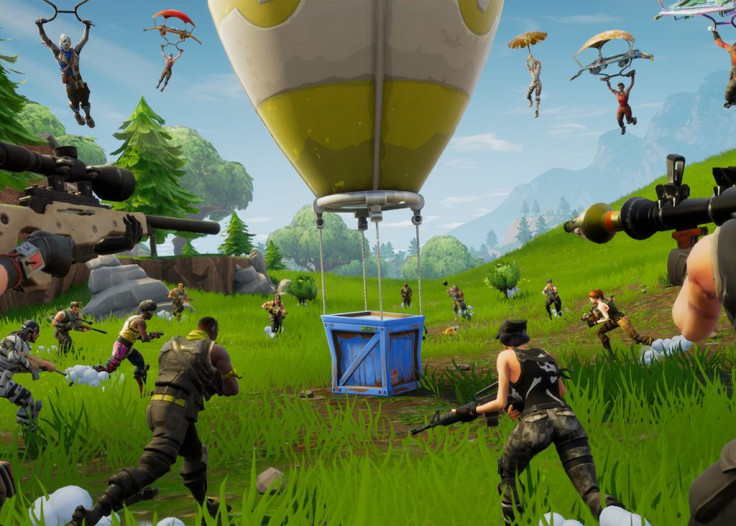 "Fortnite" for Android is arriving soon and developer Epic Games has already published a list of compatible phones. No release date has been revealed yet, but a new leak may have revealed that "Fortnite" for Android might not be released on the Google Play Store.
The list of compatible Android phones was first discovered by XDA Developers on Epic Games' own website. To access the list (also found below), users must go here and log in with their Epic account. The list reveals that the game would be able to run on some smartphones that have modest specs (Moto E4 Plus), as well as more well-known Android flagship devices (Pixel 2 and Galaxy Note 8).
Google Pixel 2/Pixel 2 XL
Huawei Mate 10/Huawei Mate 10 Pro
Huawei Mate 10 Lite
Huawei Mate 9/Mate 9 Pro
Huawei P10/P10 Plus
Huawei P10 Lite
Huawei P9
Huawei P9 Lite
Huawei P8 Lite 2017
LG G6
LG V30/V30 Plus
Motorola Moto E4 Plus
Motorola Moto G5/G5 Plus
Motorola Moto G5S
Motorola Moto Z2 Play
Nokia 6
Razer Phone
Samsung Galaxy A5 2017
Samsung Galaxy A7 2017
Samsung Galaxy J7 Prime 2017/J7 Pro 2017
Samsung Galaxy Note 8
Samsung Galaxy On7 2016
Samsung Galaxy S9/S9 Plus
Samsung Galaxy S8/S8 Plus
Samsung Galaxy S7/S7 Edge
Sony Xperia XA1/XA1 Ultra/XA1 Plus
Sony Xperia XZ
Sony Xperia XZs
Sony Xperia XZ1
The popular rumor that's going around right now is that "Fortnite" for Android might be a 30-day exclusive for the Samsung Galaxy Note 9. Samsung's next flagship smartphone is expected to be announced on Aug. 9 during an Unpacked event in New York City and it's believed that Epic Games might reveal the release date of "Fortnite" for Android at that same event.
The folks over at XDA Developers also discovered that "Fortnite" for Android may not be released on the Google Play Store. The publication dug deeper into the "Fortnite" Mobile webpage and discovered hidden instructions on how to install "Fortnite" for Android devices.
Apparently, Epic Games wants users to install "Fortnite" directly from their website instead of having it readily available from the Google Play Store. A Reddit user was able to display the hidden Epic Games webpage and it shows that the process is "necessary" to install an app outside of the Play Store.
Users will also be met with "some security permissions," which will require users to enable the installation of the app from unknown sources. The discovery of these instructions seems to suggest that Epic will not officially release "Fortnite" on the Google Play Store.
Why is Epic Games doing this? Android Authority speculates that this might be part of the developer's strategy to maximize its earnings. Google takes a 30 percent cut from purchases made through the Play Store. "Fortnite" may be free-to-play, but Epic makes a lot of money through in-game purchases for skins, emotes and the Battle Pass. For iOS devices, Epic Games had no choice on the matter. Apple requires all iOS apps to be downloadable from the App Store.
With Epic Games potentially forgoing the Google Play Store, it introduces some security risks and adds a layer of complication for not so tech-savvy users. That being said, it's possible that this may simply be an added option and Epic Games might eventually bring "Fortnite" to the Play Store at some point in the future.
© Copyright IBTimes 2023. All rights reserved.